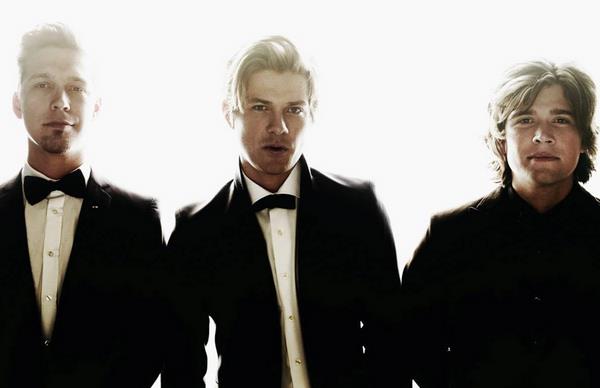 Pop-rock trio Hanson are back with their brand new album 'Anthem', which  is set to be released on July 1 in the UK and Europe, along with the  album's lead single 'Get The Girl Back'. The announcement coincides with plans  for the UK and European leg of the world tour, which is set for this  December.
'Anthem'  was produced and written by the band, and mixed by Tom Lord-Alge. Its  guitar-driven sound pulls from some of the band's harder hitting rock and  R&B influences – from James Brown, to early Michael Jackson, and  AC/DC.
Speaking of the new album, Taylor  said: "We have always been in awe  of the ability music has to engage people, whether it's a song that makes you  want to dance, or a song that inspires you to take action for a cause. We want  this record to be the anthem for all of those moments."
The release of 'Anthem' in the UK and  Europe comes amid a busy year for the band. 'Anthem' is the fourth to  be released on the band's own independent 3CG Records, which they founded a decade ago.
Hanson UK & Ireland Tour Dates are as  follows
Tue December 3rd 2013 – GLASGOW O2 ABC Thu December 5th 2013 –  MANCHESTER The Ritz Fri December 6th 2013 – CARDIFF Solus Sat December  7th 2013 – BIRMINGHAM The Institute Sun December 8th 2013 – LONDON  Indigo2
Hanson Tickets are on sale from 9am on Saturday  15th June, priced from £23.50 + fees. Click  Here to Compare & Buy Hanson Tickets at Stereoboard.com.
Source:  http://www.stereoboard.com/content/view/179437/9#ixzz2Vvtu7t4J