It's my birthday so I am giving you all a gift of a new feature on the site!  This is a combination of a couple of requests that landed in the suggestion box. This is available for registered users only and you must be logged in to see.  Please also keep in mind that this page uses stats from all of the concerts ever and could take a bit to fully load.
Can be found at Members > Your Songs [Most to Least]
On this new page you will see your songs heard live in order from most to least. In addition it will show you how many times it has been played overall and what % of times played you were present for.  Do you have any 100%?  Any songs you have not heard live are not included.  At this time, virtual shows and song counts are included but we are hoping to change that at a later date.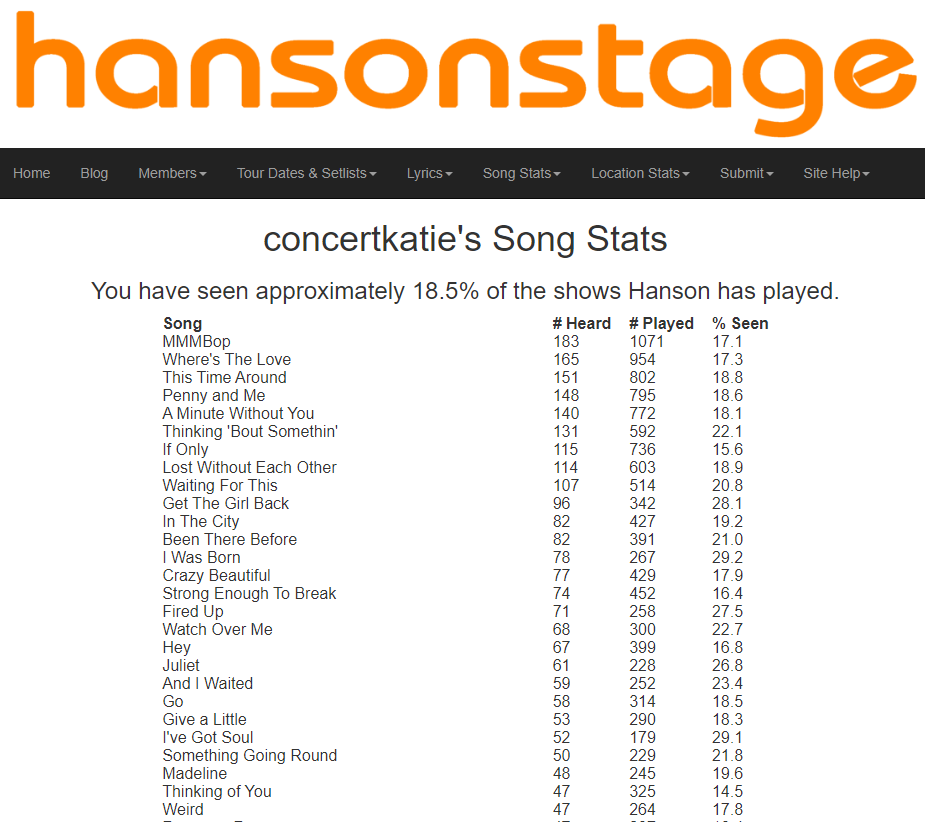 As always with new features there is the possibility that there will be glitches. If anything doesn't seem right with your account please contact blog@hansonstage.com. Include your username, what page isn't working and what device / web browser you are using.  Screen shots are a plus! We will do what we can to troubleshoot and correct it for you.