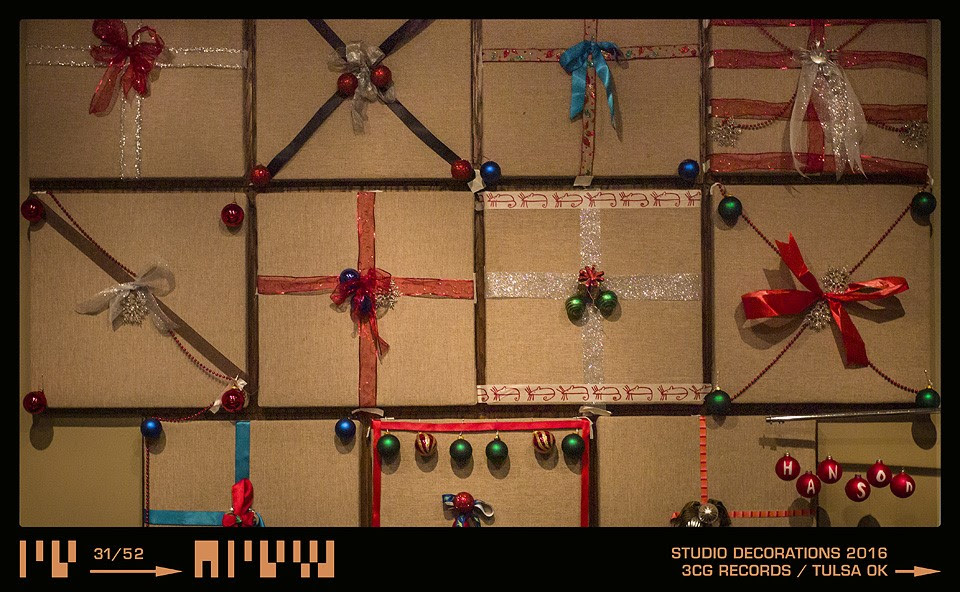 WEEKLY PIC
When you can't decorate the halls, decorate the studio! Who's ready for some festive decorating?
MESSAGE FROM THE BAND
It feels really good to be ending 2021 with a new project recorded, just waiting to be mixed and released in 2022. It has been in the works for months now, but these past six weeks have come on in a frenzy, mixing joy and stress in the special kind of way that only new music can. It was 7 years between the release of Anthem and Against The World, but it is looking like this will be our fastest release maybe ever with only a matter of months between the release of ATW and this next album.
This is our last week in the office for 2021, no more recording or planning, no more meetings, instead everyone goes home to family and holiday celebrations and all the many timeless traditions that remind us why and what we are working so hard for. Thank you for making 2021 such memorable year. We're looking forward to seeing you in 2022, and sharing more about our tour plans in January.
Isaac, Taylor and Zac
FROM US TO YOU GIVEAWAYS
Member Exclusive: From November and going all the way through January, we want to send a big thanks, From Us To You, the Hanson.net community! Each week we will wrap up two mystery gift boxes packed full of goodies, and they will be sent out to two lucky Hanson.net members. No entry needed. Every current Hanson.net members is eligible. Winners will be selected at random and will be announced in the weekly newsletter. This week's winners are:
blackheart
AnaBanana150716

HOLIDAY CLOSING
The Hanson.net Store and Customer Service will be closed from Dec 18, 2021 to Jan 4, 2022. Thank you for your support throughout the year.