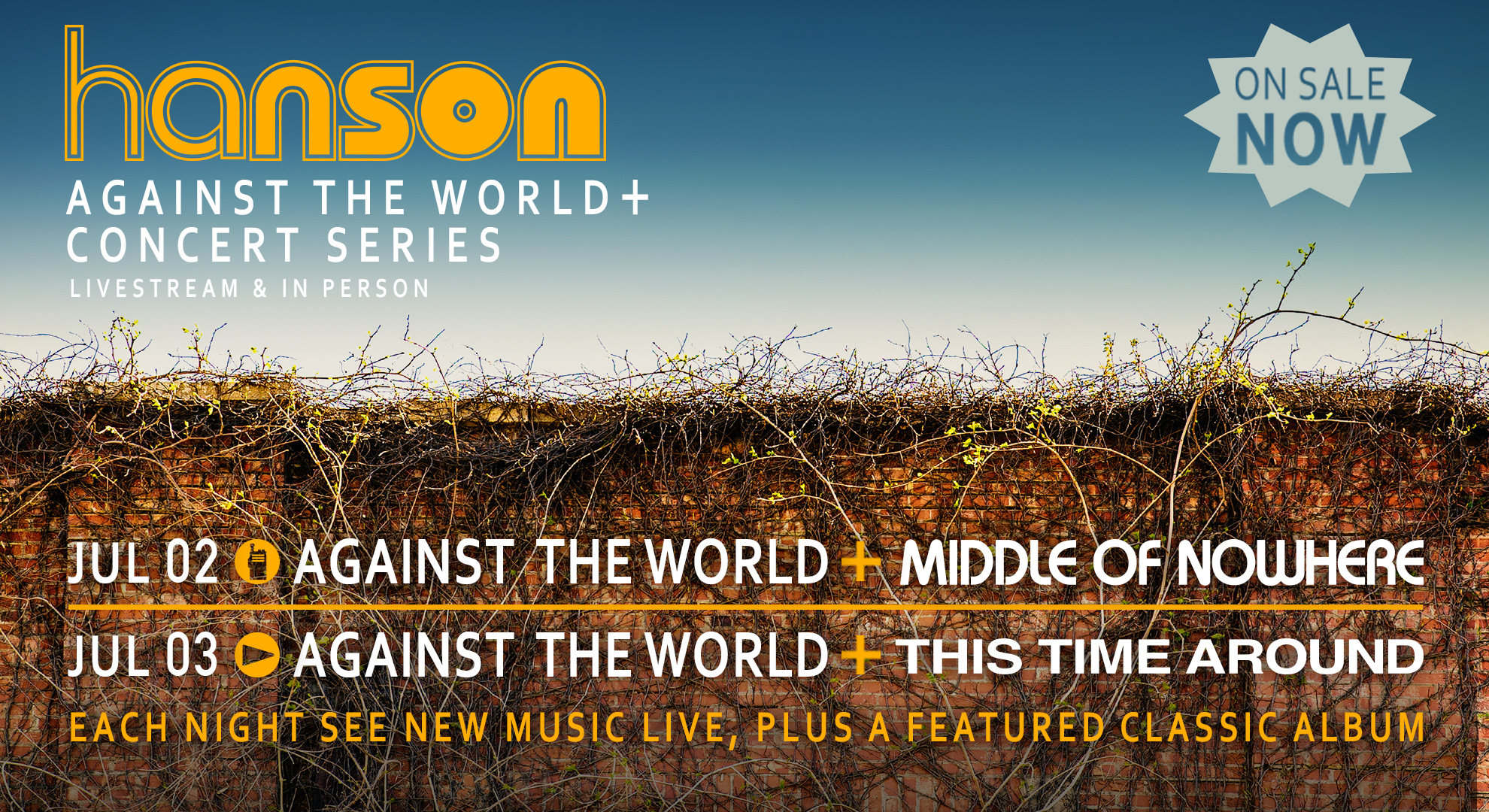 The first of the "Against the World +" Summer Concert Series will feature select songs from Hanson's debut album, Middle of Nowhere.  While these songs have been around the longest of the entire catalog, we are missing some setlists from 1998 so these stats may not be completely accurate.  It seems that MMMBop and Where's the Love will be included in this setlist as the more popular singles from the album and the top 2 songs performed live from the band.  But tracks like Yearbook – that took them 10 years to start playing live and Lucy, that was in heavy rotation on the 2000 tour and relatively rare since could be less likely to make it in.  The I Will Come To You single also featured the B-side Cried which has only been played 13 times.  Will this rareity make it into the setlist as a special treat?
Thinking Of You – 227
MMMBop – 957
Weird – 196
Speechless – 128
Where's the Love – 846
Yearbook – 72
Look At You – 271
Lucy – 56
I Will Come To You – 131
A Minute Without You – 664
Madeline – 220
With You In Your Dreams – 183
Man From Milwaukee – 179
Cried – 13
What are your thoughts on Middle of Nowhere?  Which tracks would you like to see included in the setlist? Which would you like to see as solos or acoustic?  Leave a comment with your thoughts!
Check out the partial and missing setlists from the Albertane Tour below to see if you can help us fill in any blanks!
Partial:
August 03, 1998 Cincinnati, OH Riverbend Music Center
August 09, 1998 Charlotte, NC Blockbuster Pavilion
August 21, 1998 Philadelphia, PA Corestates Center
August 27, 1998 Pittsbugh, PA Civic Arena
September 11, 1998 Albany, NY Pepsi Arena
September 21, 1998 Orlando, FL Orlando Arena
September 24, 1998 Tulsa, OK Mabee Center
Missing:
September 02, 1998 Long Island, NY Jones Beach
September 08, 1998 Cuyahoga Falls, OH Blossom Music Center
September 27, 1998 Houston, TX Woodlands Pavilion