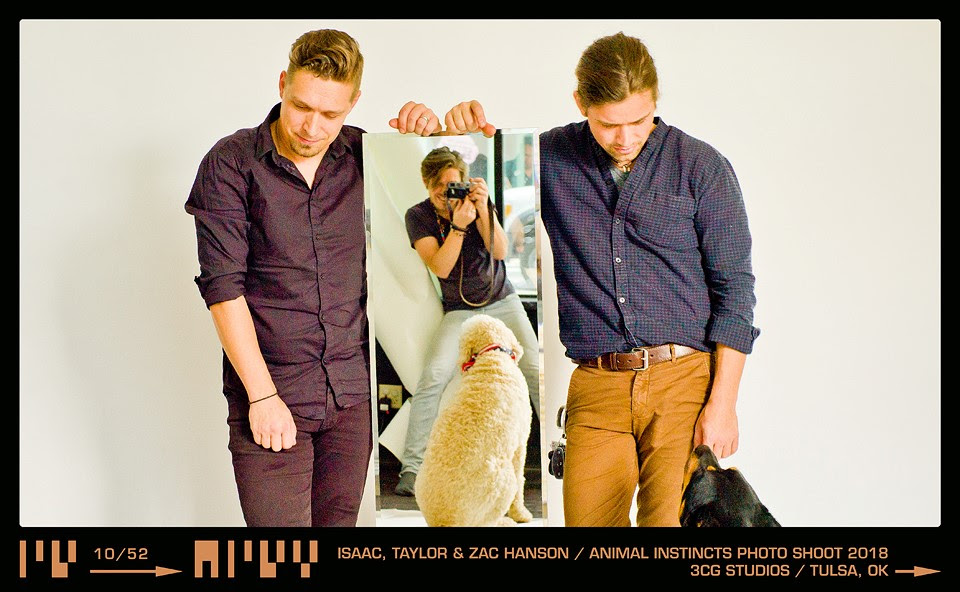 WEEKLY PIC
Last week we finally shared this year's Hanson.net EP, and that got us reflecting on all the music we have created for the community. Here's a snap from 2018's EP, Animal Instincts. Don't forget all members can listen to membership EPs on our new media player. Thanks for listening.
MESSAGE FROM THE BAND
The big news this week is still the 2020 members EP "Continental Breakfast (In Bed)" and the fact it is available for download! The 2020 Members EP includes 7 brand new songs (two more than usual) all wrapped in warm acoustic tones befitting a healthy start to a new musical  day. Hanson.net members be sure to check out the "HTP: CBIB Listening Party". listen to Continental Breakfast (In Bed) along with us as we share thoughts behind the songs and their inspiration.
In other news, we are in week three of our online scavenger hunt, HNet Explorer, and it has been going great! Every week there is a new Pin to add to your display case and new puzzle to solve. If you're a member and you haven't been playing, we highly encourage to you join in, if only for the enjoyment of connecting with each other for a few moments each week. More games, more music, and new projects are all in the works even while we continue to look forward to 2021, a world tour and the release of "Against The World". More soon
Isaac Taylor and Zac
HNET EXPLORER
Member Exclusive: 
Don't miss out, join the hunt for Pins all throughout July! Every Tuesday a new hint will be shared, all you need to do is find the answer and you get a pin! There is still time to get this weeks pin find the hint 
HERE
 in the Hanson.net blog.
JOIN HANSON.NET
Don't forget to renew your Hanson.net membership for 2020!
•    Members Only EP
•    Member lines at concerts
•    Meet & Greet opportunities with the band
•    Pre-sale concert ticket opportunities
•    Exclusive videos, photos and blogs
•    Exclusive merch for members and much more!
You can find your current expiration date by going to your My Account page. Not a member? Join today!