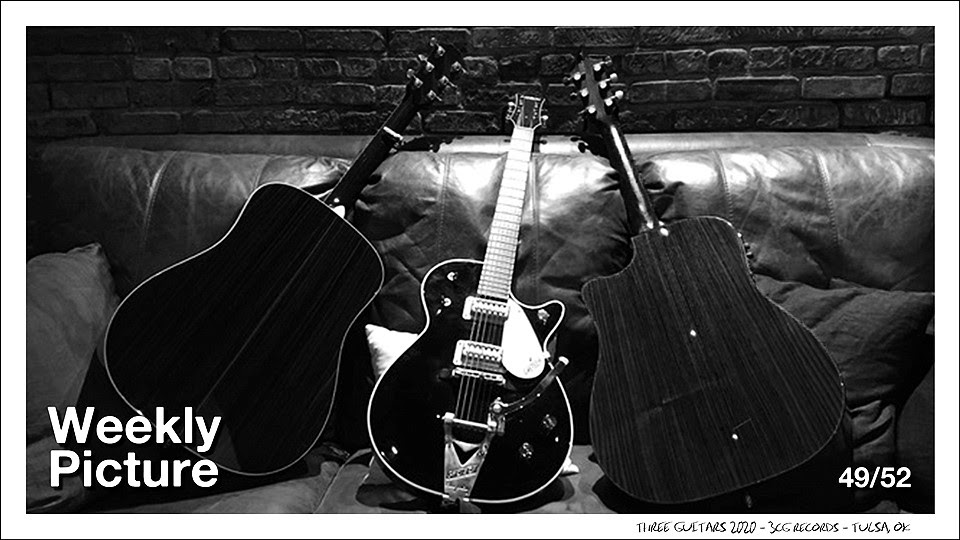 WEEKLY PIC
No doubt we are all still steering clear of crowds, but we are starting to find our way to a quiet studio for music creation. Look forward to sharing in May!
MESSAGE FROM THE BAND
What a year we had planned for 2020, and what a year we are going to have now! We know many of you are wondering about the next album, Against The World, and when it will be released. Short answer, we don't know yet! Like so many others we can't finalize our plans for a new album release, and a world tour until we have a better sense of when getting together will not be against the law. What do you do when you can't do anything? In our case we usually make music, but what would Black Mesa sound like if we had to do it without collaborators? With endless amounts of time should we make three or four albums 2020? There are a lot of questions still unanswered but one thing we know we are going to do is make the longest Hanson.net Member EP to date. This year we will be writing and recording 7 songs, and calling the EP, Continental Breakfast In Bed, because everyone loves breakfast in bed!
Speaking of what we're doing, we were so happy to see so many members voted on the themes for the HANSON Time Podcast. We love seeing the community jump in and we are looking forward to start recording soon.
Last week we announced details about Back To The Island 2021. It may seem like a long way off as we sit here in April of 2020, but it is nice to know there is a future when we will all be back together for live music. If you missed any of the details about change in resort, the special pricing, or pre-sales you can find the details on the BTTI page HERE.
Keep checking Hanson.net in April for more video performances from the deep catalog of H.net music, and for more updates about HANSON Day, a brand new website, and all the music we hope to make in  2020. Sometimes the best art comes when you have less, but make more of it. Maybe more time, just means more time doing what we love.
Isaac, Taylor And Zac
APRIL MEMBER GIVEAWAY!
Fan Club Exclusive: Each month, we're going to randomly choose one lucky member to win a special prize pack. This month, the winner is: gretchenode. Your prize package includes:
1 year Membership
I Heart HANSON Cookie Cutter Set
Underneath Baseball Hat
Espresso Cup and Saucer
Freak Out Game
Congratulations, gretchenode!
ZOOM MEETING BACKGROUNDS
We've created some HANSON themed backgrounds for you to use for your Zoom Meetings! Check them out, HERE.
Don't forget to renew your Hanson.net membership for 2020!
•    Members Only EP
•    Member lines at concerts
•    Meet & Greet opportunities with the band
•    Pre-sale concert ticket opportunities
•    Exclusive videos, photos and blogs
•    Exclusive merch for members and much more!
You can find your current expiration date by going to your My Account page. Not a member? join today!