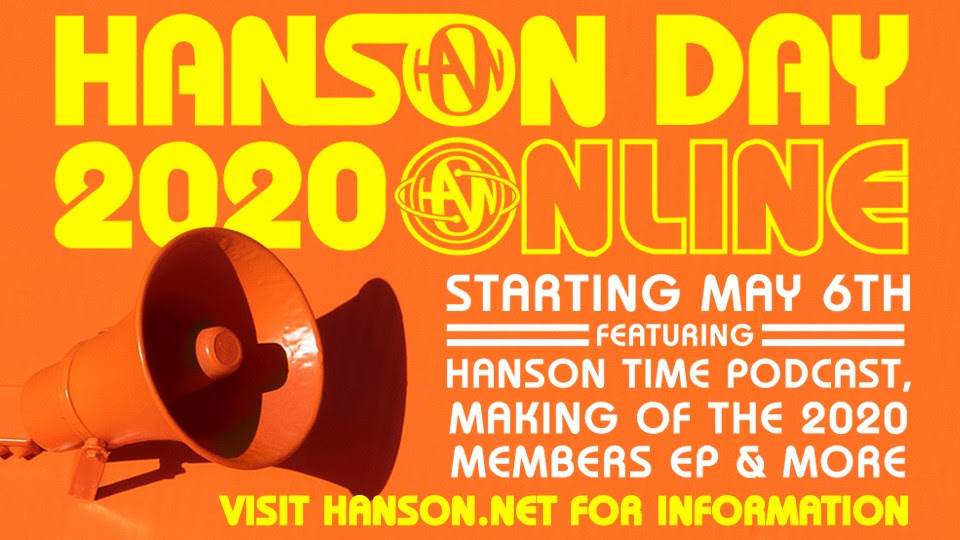 HANSON DAY 2020 ONLINE!
As promised, today we are beginning to share how we are re-imagining our HANSON Day and we hope it will get you excited for what's to come. HANSON Day is more than a day, it is a chance to celebrate community and music and we will be celebrating throughout the month of May.
Starting on May 6th, a new weekly podcast will feature live music, deep dives and interviews with YOU our members. We are inviting Members to RSVP in the Calendar section to throw their name in the hat to join the conversation with us every week.
Inspired by the theme of our upcoming album, Against The World, we are going to count the continents with the 2020 Members EP, 1,2,3,4,5,6,7 (sorry UK, we think there are seven) and we're calling it "Continental Breakfast In Bed". The 2020 Members EP will be our longest Fan Club EP ever, seven songs, one to go with each continent  and Members can look forward to watching the making of videos ( which will mostly be us eating breakfast, in bed) starting May 15th.
Throughout April we will be sharing more updates on what we have in store, as well as more special video performances celebrating 20 years of Hanson.net. We hope you will celebrate with us.
This is just the beginning.
Isaac, Taylor And Zac