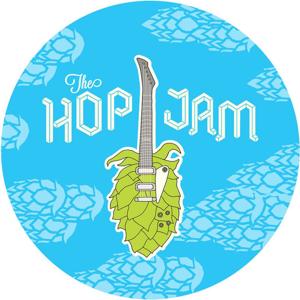 HopJam
A hop-shaped, playable guitar will be raffled off at the Hop Jam Beer and Music Festival to benefit the Community Food Bank.
The bands are in and the finalists are named: Now it's time to pick the band that will open the Hop Jam Beer and Music Festival.
More than 35 entries were narrowed over the weekend by festival organizers and members of Hanson to five finalists, and voting is open at noon Monday to pick the winner.
The five bands are The Lunar Laugh, The Lukewarm, Skytown, SocietySociety and All About a Bubble.
The winning band will open the Hop Jam Beer and Music Festival in the Brady Arts District on May 17. They will get the chance to share the stage with Horse Thief, Jamestown Revival, Black Joe Lewis, The Polyphonic Spree and Hanson, who will close out the night.
Voting is open through midnight May 8 at tulsaworld.com/awesomemusiccontest, where fans can listen to a recording from each band. Fans can vote once every hour through May 8.
The festival is free to attend with VIP packages available for $45, which gets ticket-holders unlimited beer tasting and early access. Tickets can be purchased at thehopjam.com. Beer can be purchased at the festival by using beer tickets sold at the event.
The Lunar Laugh is an Oklahoma City-based duo of Connor Anderson and Jared Lekites. They recorded their debut album this year with sounds inspired by "the pop masterpieces of the 1960s and '70s," the band said.
The Lukewarm formed four years ago among classmates at Booker T. Washington High School. The indie rock four-piece is also working to release new music.
Don't let the band Skytown's acoustic sound fool you: The Skiatook-based alt-rock band performs with palpable energy that excites crowds.
Bringing together hip-hop and rock, SocietySociety puts on a big show that should be experienced.
All About a Bubble has a playful name, but these guys are serious about making big rock music and putting on a big show.