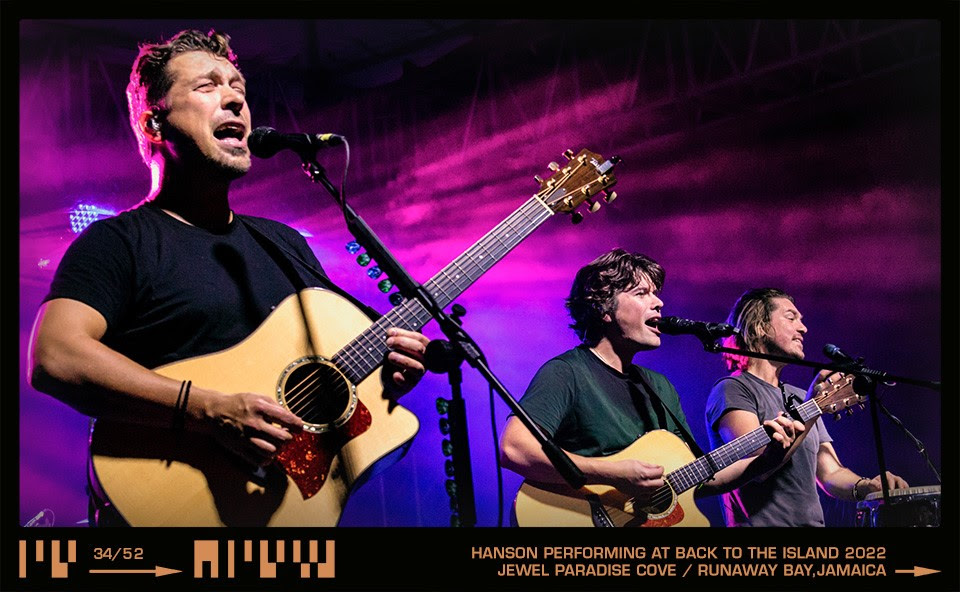 WEEKLY PIC
Back To The Island is in full swing, a great way to start 2022.
MESSAGE FROM THE BAND
What a thrill it is for us to be back in Jamaica for almost a week of concerts as part of this year's Back To The Island. When we hosted the first BTTI ten years ago, we never could have imagined how much we would grow to love and look forward to this annual island adventure. This year it feels especially good to be returning well within the knowledge that this is truly the kick off to a very busy year of concerts and travel.
Next week we will be announcing the details of our coming 2022 world tour, as well as a new musical project. We have been planning for so long, and it is finally just around the corner. 2022 is the year of making up for lost time, and in our case that means playing in as many places as possible. That's all we can say for now.
Isaac, Taylor and Zac
FROM US TO YOU GIVEAWAYS
Member Exclusive: From November and going all the way through January, we want to send a big thanks, From Us To You, the Hanson.net community! Each week we will wrap up two mystery gift boxes packed full of goodies, and they will be sent out to two lucky Hanson.net members. No entry needed. Every current Hanson.net members is eligible. Winners will be selected at random and will be announced in the weekly newsletter. This week's winners are:
Vickykin23
jsabell
HANSON DAY 2022
Member Exclusive: We are happy to share the dates for HANSON Day 2022 in Tulsa. The full event schedule is out now and we hope to see you in Tulsa next May!  RSVP now!
VINYL ALBUMS AVAILABLE IN HNET STORE
Check out all the vinyl albums now available in the Hanson.net Store!