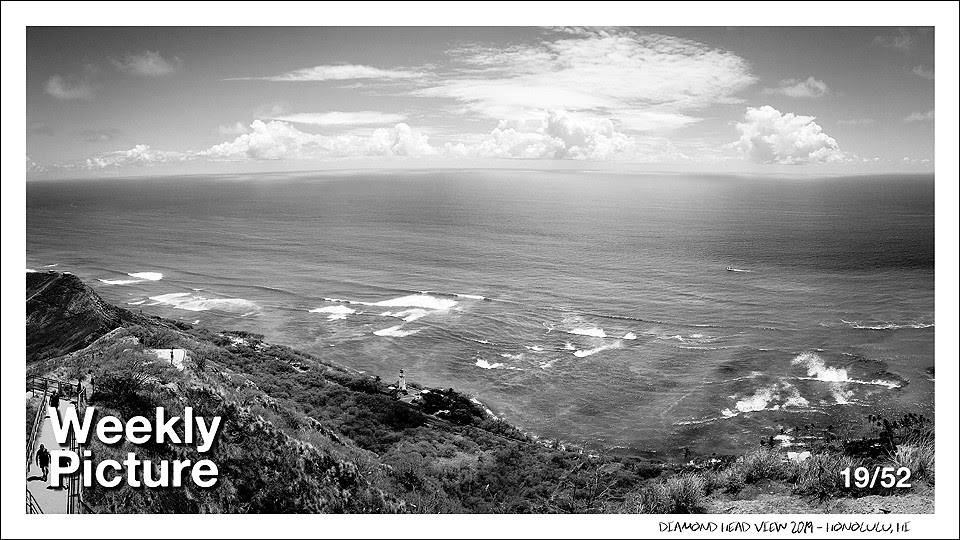 WEEKLY PIC
Our first time in Hawaii was epic. Thanks to everyone who joined us and made us feel welcome. Here's a view from the top of the iconic Diamond Head Crater.

MESSAGE FROM THE BAND
Thursday, we got the chance to check another location off the bucket list – playing our first show in Hawaii!  It felt great to be playing to so many people for the first time and to give so many mainland fans an excuse to take an island excursion.  With any luck, we will come back soon! What a cool thing to travel the world playing music. Spending the morning on Waikiki beach and the evening playing a rock show is not a bad way to go to work! This is a week where the firsts keep coming as we make our way back across the Pacific today, heading to another location we have never played before, Lake Tahoe. We have said for years we would do this job whether we were playing for 5 people or 50,000, but we tend to leave out that 5 people sure sounds a lot better surrounded by snow-capped mountains or an ocean side view.
For the moment, we are all focused on soaking in our surroundings, prepping to get back in the studio next week, and looking forward to what December and the Wintry Mix Tour will bring!
Isaac, Taylor And Zac
Don't forget to renew your Hanson.net membership for 2019!
•    Members Only EP
•    Member lines at select concerts
•    Meet & Greet opportunities with the band
•    Pre-sale concert ticket opportunities
•    Exclusive videos, photos and blogs
•    Exclusive merch for members and much more!
You can find your current expiration date by going to your My Account page. Not a member? join today!