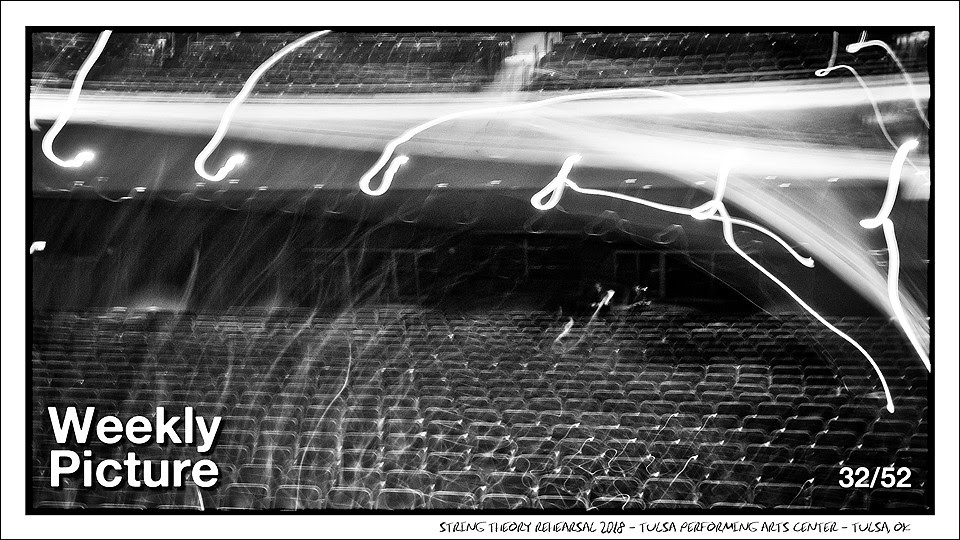 WEEKLY PIC
Happy New Year! In just a few days we will kick off the year with our first performance of String Theory in Fort Worth, this show will be a great kick off for the year ahead filled with aspiration, live performance and creativity. Cheers to 2019!
 
MESSAGE FROM THE BAND
Happy New Year! We are here at the start of another year and there is so much potential.  This time of year when it's cold outside and beautiful days are few a far between is when we do some of our best work – writing songs, painting, recording.  Who knew creation was so at odds with one's environment, like an all-powerful cosmic equalizer helping make sense of everything?  In just a few days, we will take to the stage for a performance of String Theory in Fort Worth, which is both thrilling and frightening every time.  In addition to starting the String Theory Tour again, we will record the 2019 Members EP, host many of you at Back To The Island, and with a little luck, we will announce our plans for the spring and summer.  In addition to lots of touring, we hope to make a lot of music in 2019.

Isaac, Taylor And Zac
 

ORNAMENT SALE! All HANSON ornaments are 50% off Jan 2nd – Jan 6th! Get yours today.

JOIN HANSON.NET! With the String Theory album and tour just around the corner, don't forget to renew your Hanson.net membership for 2019!
During The String Theory enjoy these members benefits.

• Pre-sale concert tickets
• Member lines at concerts
• Meet & Greets opportunities with the band
• Fan Club Reporter's interviews
• Exclusive videos
• Check-in at the concert to win one of a kind items

You can find your current expiration date by going to your My Account page. Not a member join today!