Hanson: String Theory, Wednesday March 6, 2019, 8pm. Canberra Theatre. Limited seats available. Bookings on (02) 6275 2700 or www.canberratheatrecentre.com.au
Sometimes, just sometimes, I find it hard to breathe or even talk when I interview someone. Like the time Jamie Oliver cooked me dinner and then sat down next to me to ask how it was. Or the time I met Keanu Reeves and blurted, "You're so much taller in real life than in your movies".
I was in this state of near-panic when 1990s heartthrob Taylor Hanson – one third of pop band Hanson – was dialled through to ye olde telephone in The Canberra Times conference room. I expected to hear Taylor as I remembered him in 1997; the high-pitched voice of a global rockstar, all long golden locks and cuteness at the tender age of 14.
But what I got was the voice of a calm, patient and downright charming man from the United States' deep south. Taylor Hanson is now a father of five, and still a passionate musician who works on new songs daily with brothers Zac and Isaac. Taylor chatted to me ahead of Hanson's show at Canberra Theatre in March.
Bree [Hyperventilating]: We're so excited that you're coming to Australia.
Taylor: We're thrilled that this show is coming there – it's going to be amazing.
Bree: Do you know what that capital of Australia is? A little bit of trivia for you!
Taylor: Um, it's Canberra?
Bree: [Squeals awkwardly]: Yes! I was so sure you'd say Sydney! So why did you guys include Canberra on your Australian tour?
Taylor: Because it's been 20 years and we've never been. So I think it's time.
Bree: That little hit you had back in the 1990s – Mmmbop – how do you feel about it now?
Taylor: It's where we've come from – I mean, we're proud of it. And we're proud of our history. One of the things that's really interesting is that the string theory show we're bringing to Canberra incorporates Mmmbop as well as several other old songs, a lot of brand new songs and super rare songs.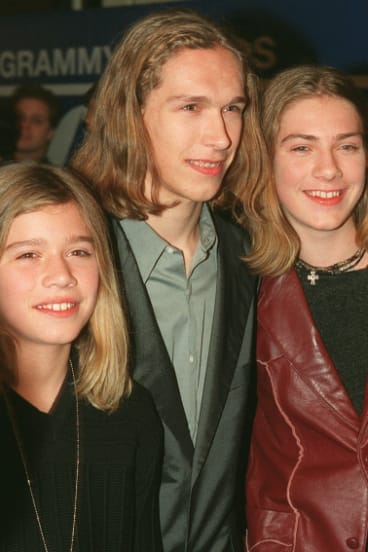 We continue to proudly play songs from our history because it's a part of our story. It's not like, "Oh man I can't believe we did that" – we're proud of the songs we've released but at the same time, of course, you try to take people forward, always.
Bree: Who comes to your concerts? Is it literally all of those tween girls from the 1990s all grown up?
Taylor: It's a mix. There's a lot of fans that have absolutely grown up with us that are our peers and have been following us for 20 years.
But we've had many albums and many tours since the '90s. So we have fans who came on board on album number three or four. And we're just old enough now that we have the children of our original fans as new fans; kids aged 12, 13, 14, which is crazy – so it's a pretty wide range. It's a bigger range than we ever had in the past and it's continued to evolve that way just because of the history, there's more time for people to have connected with Hanson in different eras.
Bree: Speaking of kids, I know that between you, Isaac and Zac, you have 12 children. Is there going to be a 'Hanson: the next generation'?
Taylor: You will have to ask that generation.
Bree: Are they all musical?
Taylor: There are definitely some that are musical. Not all – but definitely a lot of creativity. But we would never speak for them. Just like I wanted to be a master of my destiny musically, I want the same for my kids.
Bree: What's the dynamic between the brothers? What's it like when you're creating music?
Taylor: We're different. It's hard to describe but we all have strong opinions. And the interesting thing about having done this for more than 20 years, you have more experience making records and so there's certain things that you kind of fall into a rhythm, where you know this brother is going to be more likely to want to sort of jam and play through ideas …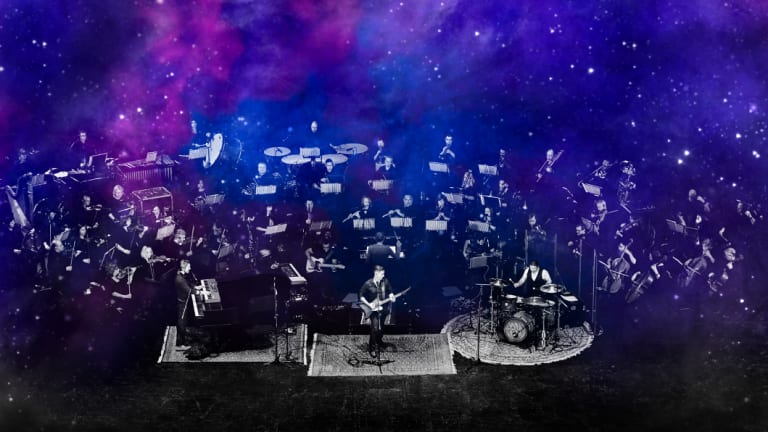 Bree: Which brother is that?
Taylor: That's more Isaac. But it really just depends on the day. We're all very opinionated and we all write music and lyrics, and we don't usually roll over on ideas. There's usually a good amount of debate.
Bree: Do you get sick of each other? Do you need a break from each other?
Taylor: We're all dads, we've all been involved in business together for years and so we're not together all the time but we do work together constantly on different levels. It doesn't mean we're literally sitting in the same room every day but yeah certainly – either frustrated or, like anybody, we get somewhat sick of each other. But what we're doing is much deeper than just a fickle frustration.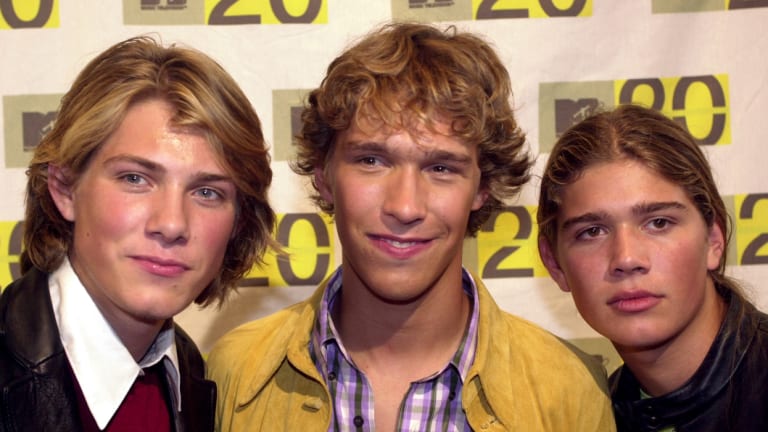 Bree: What's the number one thing you get asked by the media?
Taylor: You've already asked a couple of them.
Bree [Gasps]: No! What were they?
Taylor: Whether the kids are musical.
Bree: And the Mmmbop question?
Taylor: Yep.
Bree: So I've got a couple of Hanson fanatics here with me actually, who wanted to ask you a question each. First we have Jade.
Jade [Voice cracks with nerves]: Hi Taylor.
Taylor: Hi Jade. Do you like being called a fanatic?
Jade: Um, I don't know. I've probably copped a lot of grief from family and friends for being a Hanson fan and I have stood by you adamantly. I force everyone to listen to the Christmas album at Christmas time. So my question is about merchandise – what is your favourite piece of Hanson merchandise you've created? Was it the snow globe you've just made? And where can I get one?
Taylor: We've done some pretty random items – especially as we've had people like yourself who have followed the band for a long time. One of the more fun items was making the Hanson monopoly game, it's a custom game: "Hansonopoly". It's really detailed, it incorporates hotels, houses, clubs and arenas, and you work your way through the music business. The snow globe is really cool. You can get it on hanson.net and it's inspired by the Christmas record we did last year – but you already knew that!
Jade: Yes I did. This is for Bree's benefit.
Taylor: You're giving a little plug there, so thank you.
Bree: And now we have Janette, who has a question for you.
Janette [hyperventilating and clutching a Hanson CD single from 1997]: I'm so excited to be here this morning, I didn't sleep at all last night. My question is – will you be playing I Will Come to You when you come to Canberra?
Taylor: Oh my gosh – well I'm about to crush your dreams because it's not in the show that we're playing next year.
Janette: Oh no.
Taylor: But one of the things that's important about the show is that it's not simply "Hanson's most recognised or greatest hits" – it's really about a story. So it starts with an aspirational song and builds up and goes through the idea of pushing through challenges. It's really, really cool and powerful with the orchestra. I can tell you that Where's the Love and Mmmbop are both in the show.
Bree: Taylor, thank you so much for including Canberra on your tour. We're beside ourselves. 
Taylor: We're looking forward to it! Thanks guys.