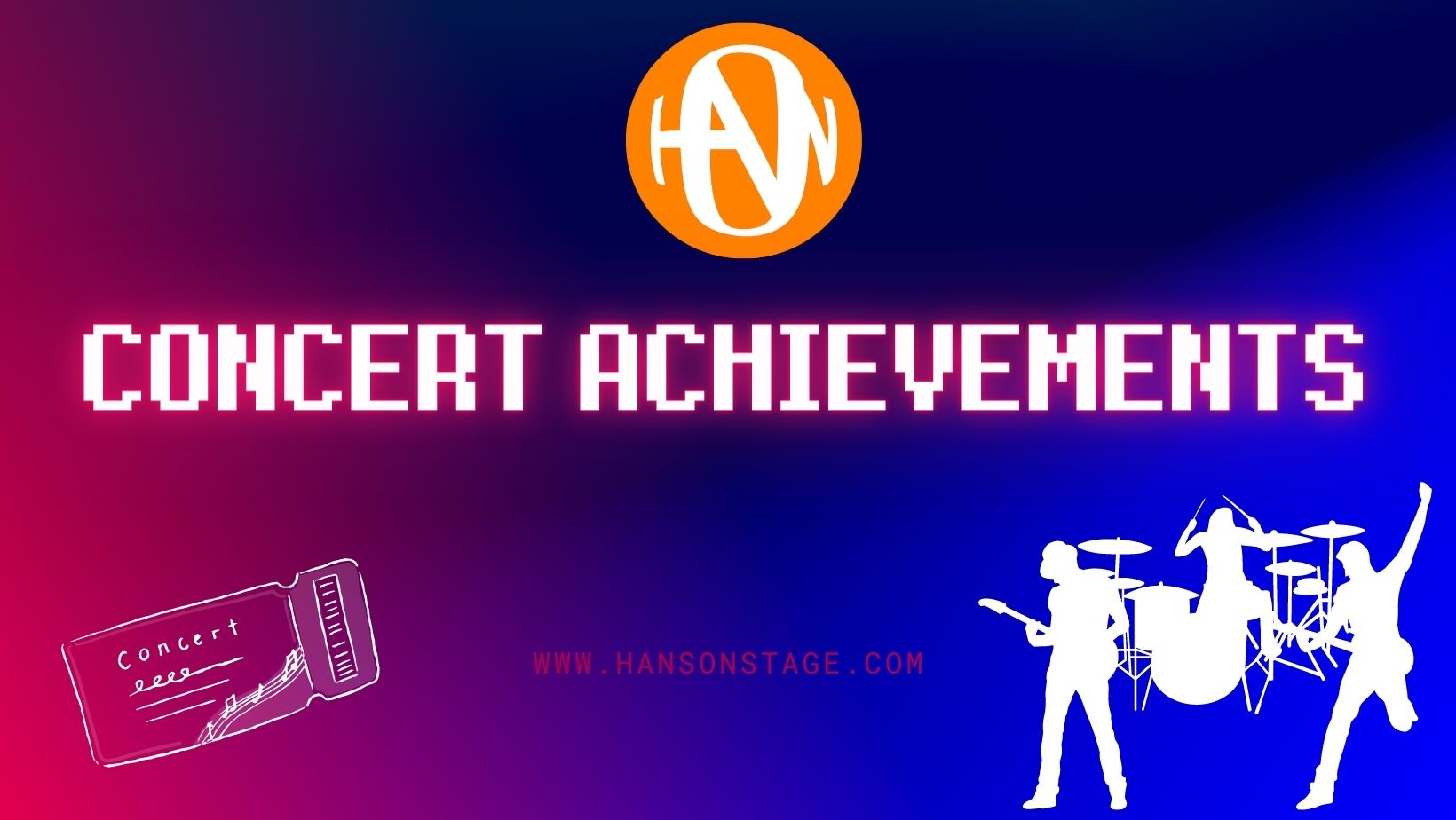 In honor of Isaac's birthday, we've expanded upon on concert achievements. These are all related to songs heard in concerts or places you've attended a concert.  Please note: If you know of a venue that should be included but is not, please let us know by emailing blog@hansonstage.com  We tried to catch all we could, but some may have slipped through.
Concert Achievements
A play on passport stamps, currently we have 5 concert achievements that you can earn. If you have any suggestions for additional ones, please let us know as we will consider adding more as time goes on!
If you heard "Man From Milwaukee" at a show in Milwaukee, WI
If you heard "Georgia" at a show in the state of Georgia
If you have seen Hanson at a casino
If you have seen Hanson at a theme park (excluding Disney)
If you have seen Hanson at Disney's Eat to the Beat
If you notice any casino or theme park shows that are missing – please let us know! We tried to include "casino" or "theme park" in the venue names but may have missed some! (Also, Hampton Beach Casino Ballroom is not considered a casino for purposes of this achievement)
To view your profile you can click the link available on any setlist page for a concert you have attended or visit https://hansonstage.com/members/users.php?username=USERNAME where "USERNAME" is your hansonstage username.  Switch out your username with your friends to see their achievements as well.
As always with new features there is the possibility that there will be glitches. If anything doesn't seem right with your account please contact blog@hansonstage.com. Include your username, what page isn't working and what device / web browser you are using.  Screen shots are a plus! We will do what we can to troubleshoot and correct it for you.
*Note: We have been made aware of a few glitches with last month's album achievements.  If you heard songs virtually, they are no longer sneaking in to your counts.  If you've been to 5 of 5 you should now be seeing all your album tickets!  If you're still seeing anything that seems wrong with your account, please reach out to us at blog@hansonstage.com so we can look into it and correct it.