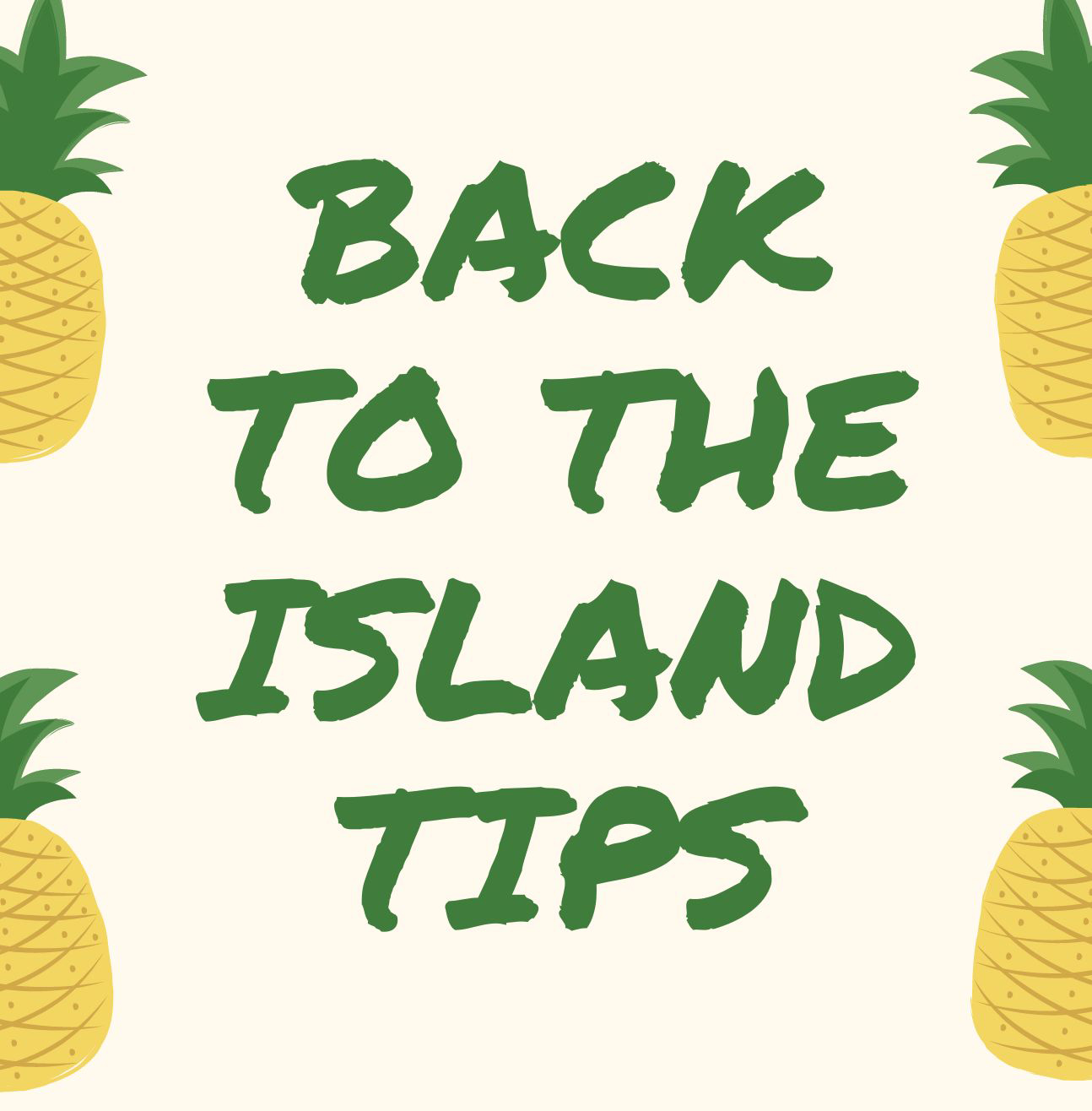 Back to the Island is Hanson's yearly escape to the beach. 2024 will be the 11th year.  It was originally announced as an idea during "The Story" in New York City on The Musical Ride Tour.  It was officially announced in March of 2012 and went on sale as a members only event.  The first two years it took place at Breezes Grand Lido Negril which has since been torn down.  The new resort, Royalton Negril doubled in the number of suite sizes and is now too large for BTTI.  In 2015 it was temporarily moved to a resort in Cancun Mexico but moved back to Jamaica in 2016.  For 2 years it was at the Jewel Paradise Cove, then it moved to Melia Braco Village for 3 years.  In 2021, the event was supposed to return to the Jewel but it was canceled due to the coronavirus.  In 2o22 the event made its return to Jewel Paradise Cove and has been there since.
Past Events
2013 – Breezes Grand Resort Negril (Jan 11-15)
2014 – Breezes Grand Resort Negril (Jan 10-14)
2015 – Golden Parnassus Cancun (Jan 7-11)
2016 – Jewel Paradise Cove Runaway Bay (Jan 5-9)
2017 – Jewel Paradise Cove Runaway Bay (January 4-8)
2018 – Melia Braco Village Trelawny (Jan 7-10)
2019 – Melia Braco Village Trelawny (Jan 30-Feb 3)
2020 – Melia Braco Village Trelawny (Jan 31-Feb 4)
2021 – Jewel Paradise Cove Runaway Bay (Jan 27-Jan 31) – Canceled due to covid
2022 – Jewel Paradise Cove Runaway Bay (Jan 6 – 10)
2023 – Jewel Paradise Cove Runaway Bay (Jan 5-9)
2024 – Jewel Paradise Cove Runaway Bay (Jan 4-8)
Activities :
Autograph Signing (2013 – turned into photo op instead)
Photos with the band (all years)
Mixology with Isaac (2013, 2015)
Trivia with Isaac (2014, 2016, 2020)
Games with Isaac & Zac (2017, 2018, 2022, 2023)
Games with Zac (2020)
Cooking with Taylor (2013)
DJ Party with Taylor (2014, 2015, 2016, 2017, 2018, 2019, 2020(Prom themed), 2022(Pool Party), 2023)
Tie-Dye  (2013 (Zac), 2014(Zac), Taylor(2016), 2017 (ITZ), 2018 (ITZ)
Pottery Painting with Zac (2015)
Jamaican Bracelets with Zac (2016)
String Theory Q&A (2019)
Trip to Dunn's Falls (2019)
Special Guests:
2013 – Charlie Mars, Robert Schwartzman
2014 – Paul McDonald, Matt Wertz
2015 – David Ryan Harris, Nick Santino
2016 – Paul McDonald, Parachute
2017 – Andrew Ripp, John Fullbright
2018 – Chris Carrabba, Stephen Kellogg
2019 – Jacob Tovar, Lewis Watson
2020 – Joshua & The Holy Rollers, MILCK
2022 – Raging Fyah
2023 – Allen, Mack, Myers, Moore
2024 – Allen, Mack, Myers, Moore
Returning Gifts:
2 – Pineapple pin
3 – Sunglasses & case
4- Hat
5 – Passport cover / travel tag
6 – flip flops
7 – waterproof speaker
8 – embroidered bag
9- Robe
10 – jean jacket
Booking
Booking happens in staggered presale dates with priority going to those who have attended the most times.  The event has not yet sold out in presale, though there often is a warning that there will be low supply of rooms once the public sale starts. Your booking pre-sale date will be the earliest date between you and your roommate.  Essentially whoever has been to the event more times will be able to book the earliest.  If you've both never been, you'll have to wait for the public on sale.
You will need to put down $400 per person as an initial deposit to book the room.  If you do not have a roommate at the time of booking you will be required to put $800 down. (You can add a roommate at a later date by emailing Island Gigs)
There are typically 2 payment plans – a monthly plan that will divide your payments evenly over the months you have to pay, or a more lump sum plan where your next payment will be $500 and your final payment will be the rest of the balance due.  You also can pay the whole event off at the time of booking if you'd like.
You can book extra days pre/post event when you book your room or add them later (depending on availability)
Even if you are on the payment plans, you can pay more down on your reservation whenever you'd like.
You'll want to create an account with Island Gigs if you don't already have one. You will need your roommates full legal name, email, date of birth and Hanson.net username, address, emergency contact information, preferred t-shirt size.  Once the 'lead' on the room books it, the other roommate can go in and add payment information so you don't need to share credit card information if you don't want to.
If you or your roommate are not a hanson.net member or your membership is not current through the event dates, you WILL be charged for membership on top of your booking costs.  It's best to do this yourself through hanson.net and not have to get Island Gigs involved.
You MUST book through Island Gigs in order to attend the event. You can not stay somewhere else locally and get tickets for just the concerts & activities.
Passport
You will need a passport that is valid for 6 months beyond the travel date in order to enter Jamaica. If you do not have a passport or it will be expiring soon, you'll want to take care of that early so you're not scrambling at the last minute to get it to be compliant.
Rooms
Some rooms do have twin beds, but as the resort typically caters to couples, expect to have a king bed.  Island Gigs and the resort do try to work with requests but they cannot be guaranteed as the number of 2 bed rooms are limited.
Flights
Typically, there are no events or activities on the first day until the first concert at 9 or 10pm.  You'll most likely want to get a flight that comes in during the afternoon as you'll need to go through immigration and customs, get to the bus and then wait for the bus to be relatively full before leaving for the resort.  This can take time and usually landing around 1pm will put you at the resort around dinner time.  Buses back to the airport typically leave 4-5 hours before your departure flight and if the dance party is the last night it can often go until the early morning hours. Keep this in mind when booking your flight home, you'll probably want to leave in the afternoon.
Currency
Jamaica has its own currency, but due to the US dollar being worth more, US dollars are generally is preferred.  You can pay for items at the airport and the resort with American dollars or credit cards.  Staff generally prefers tips in American dollars so if you are coming from the US, no need to do a currency conversion. If you're coming from outside the US you'll most likely want to have USD.
Outlets
The outlets in Jamaica are the same as the outlets as in the US/Canada. (110 volts/50 cycles standard)
All Inclusive
The resort is all inclusive which means the food and drinks are all included.  There may be upcharges for certain items at certain resorts.  Please note, it is just the resort that is all inclusive so if you'd like a drink on the way out of the airport for the bus ride (the buses are parked near a Margaritaville stand) you'll need to pay for it!
Tipping
Tipping is not required, but is encouraged.  You'll probably want to have a decent amount of small bills with you for tipping bus drivers, workers who help you get your bags to your room, house keeping, restaurant servers, workers on the beach who get you drinks and anyone else who has helped you out. As previously mentioned, USD are preferred.
Check-In
You will need your passport to check in at the front desk.  One person in the room will need to give a credit card for incidentals.  There will be a $200 USD hold put on the card.
Island Gigs Check In
After you check in to your room, if Island Gigs has begin checking in you can check in with them. You will receive your lanyard which will be your "color" for the activities. You will also get your merch package – a bag, towel & t-shirt.  If you're a returnee this is when you'll get your returning gift. They will also confirm your departing flight time to put the bus schedule together.
Signed Photo
You received an 8×10 signed by the band as part of your merch package. You may want to consider bringing a thick photo mailer envelope in order to get this home safely.  This used to be given at the time of the band photos but more recently has been handed out when you check out and are getting ready to depart.
Floats
You can bring your own floats. The resort has a pump in the gift shop or Amazon has small portable ones at decent prices.  It's probably best to bring them back to your room after use and not to leave them in the pool.  Leaving them in the pool when not in use could impact others who want to utilize the pool or they could go missing.  Also keep in mind with large floats your room could be on the 3rd floor and not close to the pools and you'll need to transport it back and forth!
Relaxing & Reading
It can be difficult to relax and/or read on the beach as music is almost always being played.  You may be able to find a quieter area of the resort but you probably won't get as much reading done as you think!
Travel Insurance
Island Gigs offers travel insurance when you book with them.  I strongly recommend you look into the coverage and decide if you'd like to use their provided insurance or to get your own coverage elsewhere.  There are many different companies who offer travel insurance and have different percentages of coverage on what is covered and different prices. I do not recommend going on this trip and not having any insurance to protect yourself and your investment in the trip.
If you have any questions, or tips to share, please let us know and we will keep this post updated 🙂