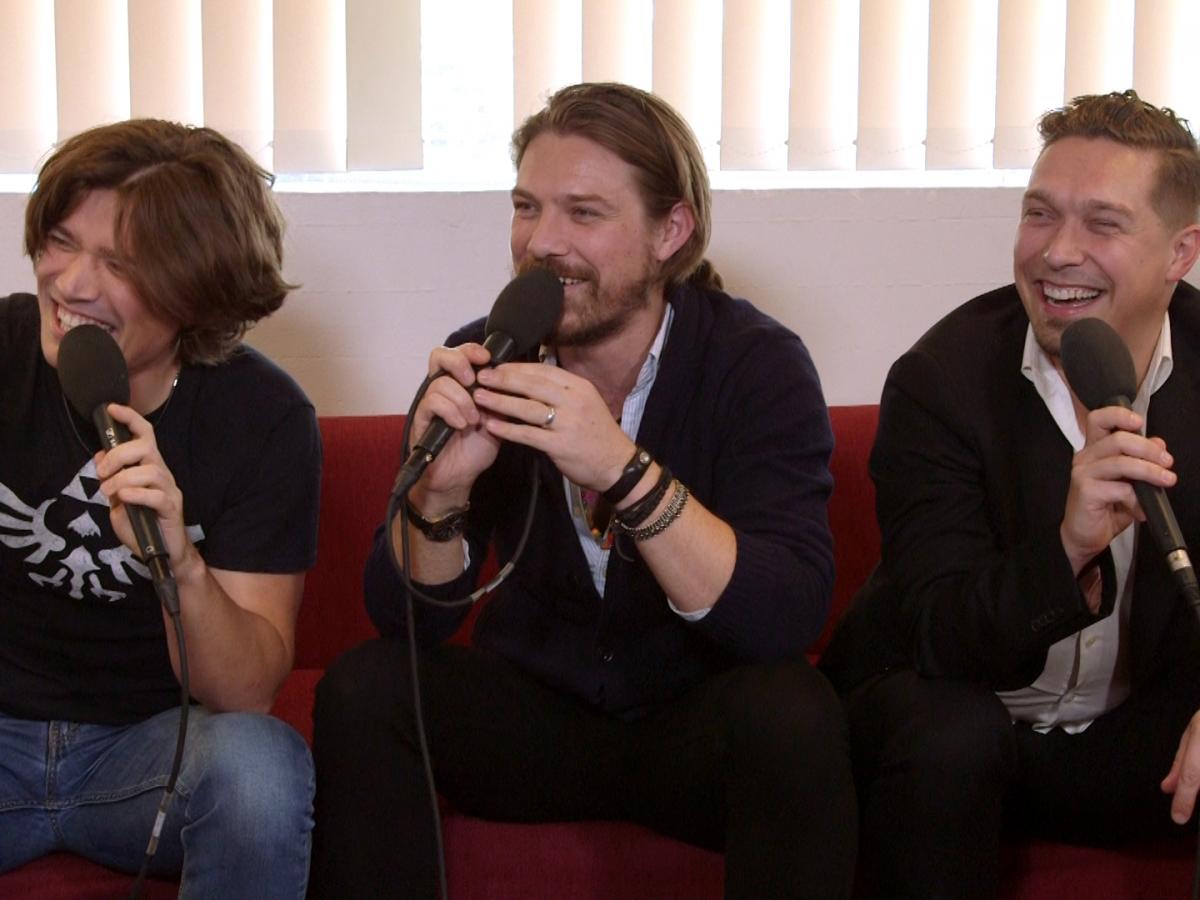 Hanson sat down with Kate Ritchie & Tim Blackwell at Sydney Opera House
They're best known for 90s hit MMMBop, but if you ever meet the guys from Hanson try not to focus on that too much.
Isaac, Taylor & Zac Hanson are currently touring Australia with their 'String Theory' tour and they played the iconic Sydney Opera House for the first time.
They sat down with Kate & Tim for a chat and a game of Quick Draw (which you can watch here).
Kate knows only too well what it's like to be raised in the public eye, and asked the band how they deal with fans who only want to focus on the MMMBop days…
"It's about recognising all the things that you've done and you don't mind talking about the past in context I think the time that it's frustrating is when people walk up to you and they go, 'You're older!' Yeah, time passed…" Zac said.

"You know that people have these experiences with you, I have huge experiences with artists when I was a kid, you don't want people to miss out on that.

"You just want people to be a part of the journey, you want people to be conscious. Not just, 'I Google-searched 1997 and there was a picture of you!'" Zac said.

"Could you imagine if we hated that first record?" Isaac said.

"We wouldn't be here, you know, we would have jumped off the bridge," Taylor joked.