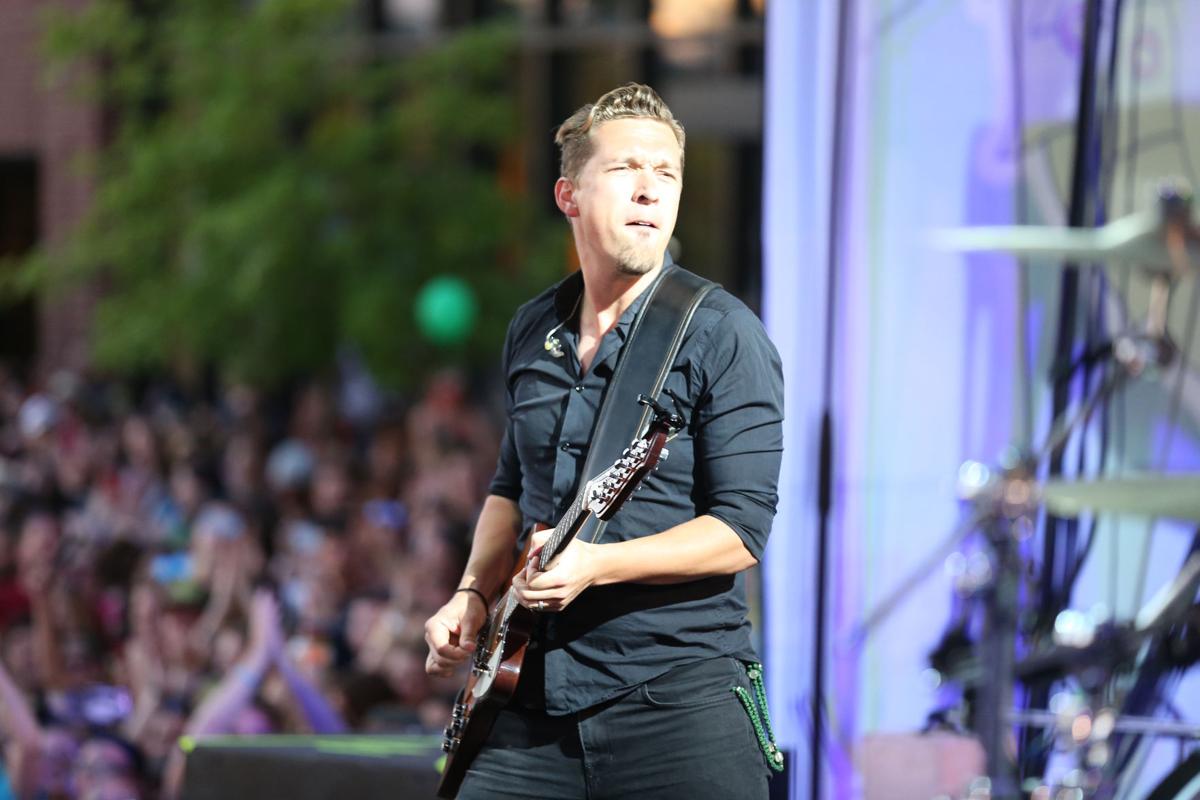 Isaac Hanson performs during Hop Jam in the Brady District on May 21, 2017. Hanson announced the release of a new Christmas album. TOM GILBERT/Tulsa World
Blue Christmas? Hanson Christmas.
Hanson is in the midst of a 25th anniversary tour. But the Tulsa-based pop rock trio uncorked some Christmas-related news this week. A new Hanson Christmas album, "Finally It's Christmas" (3CG Records/S-Curve Records) will be released Oct. 27.
Hanson will follow up by performing a limited number of  special holiday concerts in Toronto, New York, Chicago and Los Angeles. The holiday shows will feature new music from "Finally It's Christmas" plus selections from the band's debut Christmas release, "Snowed In," which is celebrating a 20th anniversary this year.
"Finally It's Christmas," available for pre-order at the hanson.net store, features four original tracks and eight updated songs. Tracks include songs like Elvis Presley's "Blue Christmas," Stevie Wonder's "Someday At Christmas" and Aretha Franklin's "Winter Wonderland," along with a re-imagined arrangement of Paul McCartney's "Wonderful Christmas Time" and a rendition of Mariah Carey's "All I Want For Christmas."