Celebrity Babies
MMM-tot: Zac Hanson is a dad again!
The Hanson drummer and wife of 10 years Kate welcomed their fourth child on Saturday, Aug. 6, his rep confirms exclusively to PEOPLE.
"We are overjoyed to share the arrival of Mary Lucille Diana Hanson," the 30-year-old musician tells PEOPLE exclusively of their newest addition to the family, who was born in Zac's hometown of Tulsa, Oklahoma, weighing in at 8 lbs., 4 oz.
The couple's daughter, who will go by Lucille, joins big sister Junia Rose Ruth, 5½, and big brothers George Abraham, 2½, and John Ira Shepherd, 8.
"It is such an inspiration to meet her and to imagine all of the adventures we will take together as a family of six," the father of four adds.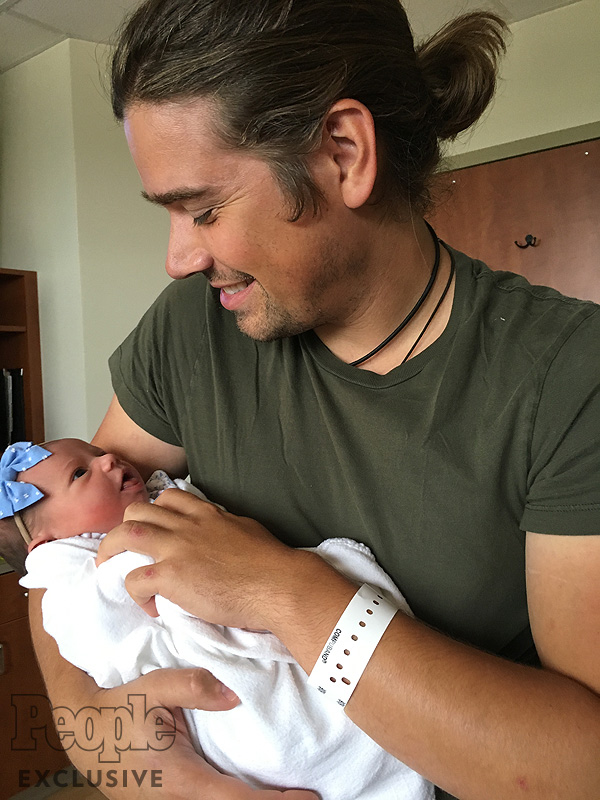 Zac Hanson Welcomes Mary Lucille Diana
COURTESY ZAC HANSON
Aside from her siblings, Lucille has eight cousins to hang out with in Isaac and Taylor Hanson's children. Isaac, 35, is dad to sons James Monroe, 8, and Clarke Everett, 9, as well as 2-year-old daughter Nina Odette with wife Nicole.
Taylor, 33, has five children with wife Natalie: Jordan Ezra, 13, Penelope Anne, 11, River Samuel, 9½, Viggo Moriah, 7½, and Wilhelmina Jane, 3½.
Most of the Hanson clan goes by their middle names, including Isaac (whose first name is actually Clarke, like his oldest) and Taylor (whose first name, like his oldest, is Jordan). Their desires for a big extended family are no surprise, as the Tulsa-born-and-bred Hanson brothers are themselves the oldest of seven children.
And like with Taylor's children Penelope (A.K.A. Penny) and River, Lucille's name will resonate with Hanson fans. On the band's breakout album Middle of Nowhere — which turns 20 next year — "Lucy" was the only song which featured the youngest Hanson member on lead vocals. And "Diana" is special, too — it's the name of Zac and his siblings' mother.
"It's fun this time to watch the little ones so excitedly anticipating their new sibling," Zac, who recently performed with his band on Greatest Hits, said shortly before his son Abraham's birth.