Twenty years ago, Oprah Winfrey asked Prince — who seemed as if he might have hailed from a different planet entirely — why, "of all places," he chose to live in Minneapolis, where he was born. "I will always live in Minneapolis," he said. "It's so cold it keeps the bad people out." He could have kept the whole world out if he wanted to, staying behind the gate at his suburban home base, Paisley Park; instead, Prince had a way of popping up around the city, at a record store or a jazz club. He was inclined to invite regular Minneapolitans to shows in his garage if they waited long enough outside the gate. His last party at Paisley Park (admission $10) was only five days before his death. In plenty of other places around the country, artists hold the keys to their cities, much like Prince did. They're not just mingling with the hoi polloi at the local coffee shop; they're actually civic boosters — whether it's Hanson bringing in thousands of people with their fan weekend in Tulsa or George R.R. Martin helping a random group of guys in Santa Fe turn a bowling alley into an art space.
---
Oklahoma City
Everyone Here Has Had Their Photo Taken With Wayne Coyne
"It used to be that [the Flaming Lips'] Wayne Coyne would be walking around in his three-piece suits and his crazy hair, and most Oklahoma Citians might just think, Oh, isn't that a colorful character? What changed — and I take some credit for this — is in about 2006, I was 26, and I had just become chief of staff to the mayor, and I thought, We gotta do something to embrace Wayne Coyne! He's accomplished, and he lives in Oklahoma City! I am a Republican senator, but I am also an almost-millennial, and I have a high tolerance for all the things that make life interesting. So I found this alleyway in Bricktown, and I thought, Why don't we name this Flaming Lips Alley? I thought people might think an alleyway — rather than a street — was cool. It was actually a complicated process — everyone in the government was like, 'Who are the Flaming Lips?' There were a lot of politics, but the mayor ended up saying yes. The Lips put on a grand show down there for the dedication. Wayne cursed. That changed everything for them locally. Soon afterward, they were part of an ad campaign for our gas-and-utility company. Everyone was posting Facebook pictures whenever they'd run into Wayne. It became a running gag: 'You're the last person in Oklahoma City not to have your picture taken with Wayne Coyne.' " —David Holt, state senator
Where to Find Wayne
The singer, who's lived in OKC for 55 years, on his haunts.
1. Blue Note Lounge (2408 N. Robinson Ave.): "The first place that ever allowed the Flaming Lips to play. I think we're gonna do a 60-years-in-the-same-place anniversary show there."
2. Saints Pub (1715 NW 16th St.): "A bar we can walk to from my house, get fairly fucked up, and then walk back."
3. Womb Gallery (25 NW 9th St.): "It was a dilapidated car dealership that someone turned into a gallery, and we got the idea it could be partially a gallery and partially a Flaming Lips warehouse, which it now is."
4. Bad Granny's Bazaar (1759 NW 16th St.): "This thrift store has been in this little corner of the Plaza District a long time. Even just four, five years ago, you could literally buy crack in that area; it was devastated."
5. Lowe's (3801 N. May Ave.): "I go to Lowe's a lot! Recently I've been there five times a day to get ready for the tornadoes."
6. Tana Thai (10700 N. May Ave.): "We have the best fuckin' Thai restaurants in the world here."
7. Chesapeake Energy Arena (100 W. Reno Ave.): "I just saw Bruce Springsteen; we got to talk with Bruce afterward. That's one of the great perks of being here — there's no one else he'd know! Robert Plant came, it was the same way."
---
Minneapolis
"I Showed Up One Night at Prince's House and He Let Me In"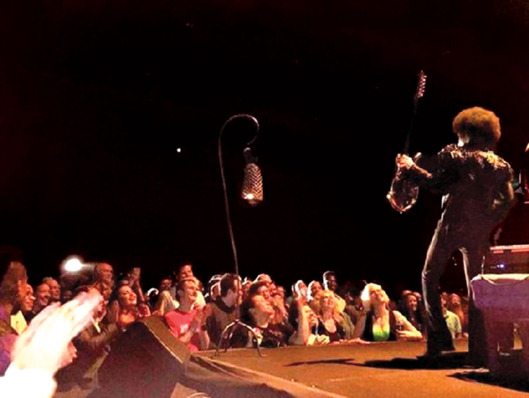 "When I was in high school, there was this urban legend that if you hung out outside Paisley Park after Prince had done a show in town, when he got back he'd open the doors and let kids in to just hang out and maybe watch him play. The older kids would tell the younger kids; it was Minnesota lore. My friends and I were bored one night and we were like, Let's just try that. We knew he'd played a show in town that night, so we chilled and waited, and finally this caravan of cars comes up, goes through the gate. They saw us and just kind of disappeared. Then some bodyguard dude comes out and is like, 'Y'all been waiting a while? Come right in.' It must have been ten of us. It's this weird-looking compound, like some '60s Soviet-bloc factory, so we went in and they brought us into this huge garage — it felt airplane-hangar-sized, and we just sat there and waited. No one was drinking or partying, just a bunch of people hanging, couches everywhere. After about 30 minutes Prince just came out and played. He was clearly just messing around. It wasn't a performance, it was like he was just practicing. We were these giggly teenagers in the corner. He didn't really acknowledge us, but the urban legend definitely proved true." —Caitlin McNally, journalist
---
Red Hook
"I See Dustin Yellin Everywhere"
An anonymous Red Hook resident on the artist behind the creative space Pioneer Works.
"What Dustin's done with Pioneer Works is obviously neighborhood-changing. Basically, his door is always open — it's not like a regular PS1 thing with snooty curators, it's a complete open-door policy, dogs and kids running around outside. I think because he's been like that, he's definitely been embraced by the neighborhood. And even when they have their big benefit, he could just lock the door, but he doesn't. He loves to be in the mix and around people in that very Warholian 'This is my Factory' kind of way. Five days out of the week I see him, for sure. Sometimes it's at the coffee shop, sometimes it's at a lunch place. I've seen him in Fort Defiance in the mornings. He's very unassuming; he looks like any other 40-year-old hipster in jeans with a pretty girlfriend."
---
Tulsa
Last Year, Hanson Brought 30,000 Fans to the City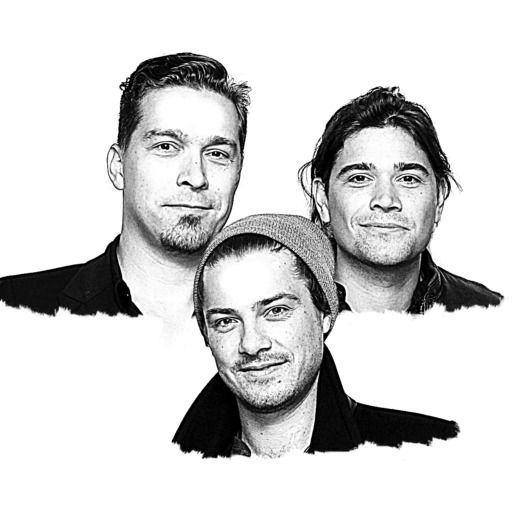 "Everyone here knows who Hanson is. Their studio is smack-dab in the middle of downtown, so you can always see them around there. Isaac will get coffee at Joebot's. I saw Zac and his wife walking down the street the other day. I run into their dad at the diner all the time. They have this fan weekend every year, Hanson Day, that brings a ton of people here. The town is on fire. Everyone that owns a business, they plan months in advance for it. The restaurants are packed, the hotels are booked, and for a small business it has a huge impact. Once, at a random concert here, I was able to go backstage, and I found myself sitting across from Isaac Hanson and listening to him talk about getting restless-leg syndrome while on an airplane. I had to pinch myself!" —Mary Beth Babcock, owner of Dwelling Spaces boutique
---
Santa Fe
"I Bought a Bowling Alley With George R.R. Martin"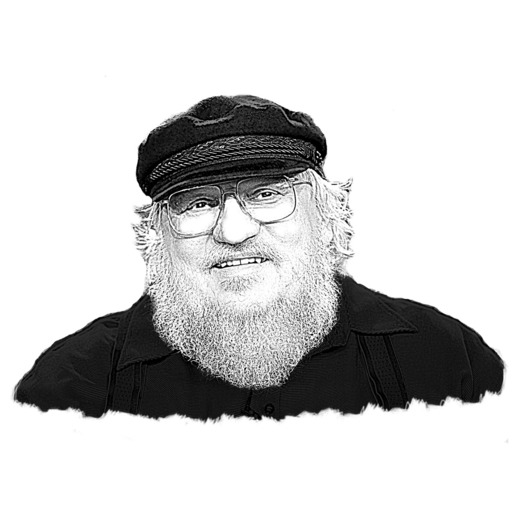 "George just lives here like any other Santa Fean. He's out and about; he'll be at the movie theater he owns, the Jean Cocteau, or at Dragonstone Studios, the artists' studios he bought. My business partner Vince had worked with George at Jean Cocteau, and when we found this bowling alley and wanted to turn it into a space for our art collective, we were like, 'Oh, let's see if George wants to buy it with us.' So we emailed him, and George was like, 'Yeah, that sounds cool.' Our space, which we opened in March, is called Meow Wolf, and we make these kind of sci-fi novels you can walk inside of, and George was psyched about that. " —Sean Di Ianni, chief operating officer, Meow Wolf
"And I'm in a Sci-Fi Writers' Group With George R.R. Martin"
"I was at a science-fiction convention in 2001 and ended up at a table with George. I told him I lived in Santa Fe, and he said, 'So, you could join our writers' group if you want.' It happens at different people's houses. For a while, George and I were carpool-mates. For the first month, George just said, 'Well, I'll drive you.' Then his car was in the shop, so I drove him for several months. There was a time when he'd come to us with part of his novels, and we'd have things to say about the plot structure, but once he's really into it, he needs to live his way through to the end of the story, and we'll just annoy him. I'll see him at his theater, the Jean Cocteau. It's quite typical to just see him pop in, and his car is pretty recognizable: It's a bright-purple Tesla, a custom paint job. He has a GRRM vanity plate." —E. M. Tippetts, author
---
Austin
Here, Richard Linklater Is Just Another Zhlub-Around-Town
Despite the fact that he's one of the city's most important cultural figures.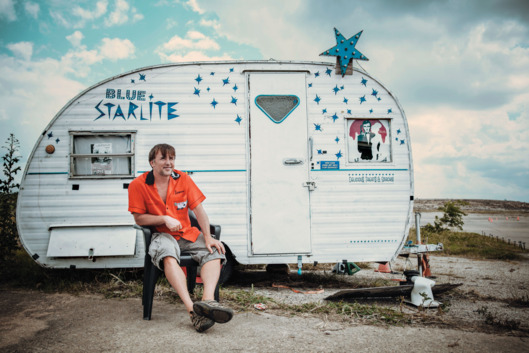 "Rick's usually wearing a Criterion Collection T-shirt and shorts. Many a time, I've seen our interns at the Austin Film Society get into a conversation with him about film, and it's an epic experience for them, but it's really just typical Rick." —Rebecca Campbell, executive director of the Austin Film Society
Eeven at film premieres, he usually looks like he just got out of bed. The specter of Rick looms large over the arts community here. He's just around and he's accessible — he has this longtime assistant, Kirsten, and if you go through her, he will always call." —Evan Smith, CEO of the Texas Tribune
"He lives a few blocks from us in Hyde Park, in a modest house. Every Halloween he co-hosts a yard party. He'll bring out his pet pig. I think of him as Rick, this guy in the neighborhood, but then I'll see him on TV and it's like, 'Oh, it's Richard Linklater!' " —Rodney Gibbs, digital strategist
---
Dallas
Where Erykah Badu Might Show Up to Your Birthday Party
"It's cool because Erykah really reps Dallas — a lot of people have left, but she's stayed and is always going to gigs, art shows, things like that. It was my homie Picnic's birthday, and we did a little party on a Thursday at Beauty Bar. It wasn't even ten yet, and Erykah just popped in. It was one of those moments where you just do a double take. Some random weirdos were just talking to her, this older crowd who were having a drink at the bar. I think she had a flower in her hair; she might have put it in this dude's hair next to her." —Will Rhoten, a.k.a. DJ Sober
---
And in the very small town of St. Johnsbury, Vermont
"Neko Case Is My Landlord"
"Dylan's, the café I own, used to be down the street from here, and this redhead started coming in every day. One time she said, 'Hey, you wanna buy non-GMO tomatoes?' And I did. I just thought she played guitars in cafés and was a farmer growing tomatoes. Then one day my daughter comes up with her iPhone and shows me a picture of Neko and says, 'It's about time I told you, Mom.' Five years back, she bought this old Art Deco–y post office because she heard it was being turned into a parking lot. She brought me up there and said, 'Wouldn't it be cool to turn part of this into a restaurant?' We've been here five years now. Behind one wall in this building, there's an old movie theater that Neko's turned into a rehearsal space. One time her band was practicing in the studio, and we were serving lunch, and she kept coming out: 'Am I bothering people?' We were like, 'That song sounds good!' She comes in with her dogs. Liza passed away a few months ago, everyone knew Liza, and now she has another rescue, Joanie. She sits down, and Joanie has some turkey, and Neko has a sandwich." —Erin Papin, owner of Dylan's Café
---
New Orleans
Where to Find Kermit Ruffins Any Day of the Week
The trumpeter and singer appeared as himself on HBO's Treme, but he's been a beloved local character for far longer: He grew up in the Ninth Ward, had a speakeasy in Tremé until recently, and still lives there, on top of his new club, Kermit's Tremé Mother-in-Law Lounge — where he barbecues almost every day.
Monday
"Almost every Monday, I wake up and cook six pounds of ribs, which we serve in the yard of my bar. I also love to cook turtle in a nice red gravy. The other day I cooked raccoon with lots of sweet potatoes. Every day we give out free lunch and cold beer."
Tuesday
"At around eight, I head to the Prime Example, a mom-and-pop spot with some of the best jazz in the city, where my uncle Percy Williams, who taught me to play trumpet, plays with Irma Thomas."
Wednesday
"Every Wednesday, Thursday, Friday, and Saturday night I'll go see Jeremy Davenport at the Ritz-Carlton."
Thursday
"At six, I'm playing at Bullet's. Then I'll go to the Prime Example or to see Nayo Jones at the Carousel Bar at the Hotel Monteleone — the crowd there on Saturdays is mostly tourists; on Thursdays it's locals."
Friday
"We have free crawfish every Friday at my bar, and then at seven, I'm playing at the Blue Nile."
Saturday
"I have pop-up concerts almost every Saturday at the bar, and then I play at the Little Gem Saloon at seven."
Sunday
"We always have a big show at my bar on Sundays with DJ Sugar Ray."