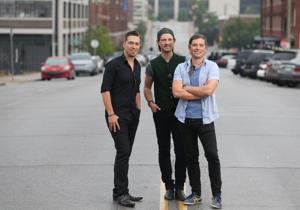 Isaac (left), Taylor and Zac Hanson prepare for Hanson Day and The Hop Jam this weekend. TOM GILBERT/Tulsa World
Hanson fans have for years made the pilgrimage to the hometown of their musical heroes.
"We heard, oh we're getting together on May 6 — which was the release day for (Hanson's breakthrough album) 'Middle of Nowhere' — and we're going to get together to have a Hanson party of sorts," Isaac Hanson said in a recent interview. "It was these fan festivals all around the world."
So Hanson tried to make the most of it, making an event for those fans to be a part of. Ten years ago, the band hosted one of its first real Hanson Day events with an acoustic performance of "Middle of Nowhere."
The event has since expanded to multiple days and events with thousands of fans from around the globe spending a weekend in Tulsa for the chance to spend some time with their favorite band and with one another.
Hanson Day events, which are open to anyone who is a member of the Hanson fan club, now include special recordings, unique performances, lectures and Q-and-A sessions, a dance party DJed by Taylor Hanson and Hanson karaoke.
"That continues to evolve, but some of these core components now, we have a sense of the framework," Taylor Hanson said.
"That's cool because it's taking shape. You have to listen and watch what's already in the soil. Cultivate what's there, and what's there is that strong community and experience."
And three years ago, that Hanson fan day made its biggest expansion yet, incorporating the Hanson brothers' new beer and music festival, The Hop Jam. The third year is the festival's biggest, set for Sunday in the Brady Arts District.
While Hanson is stepping back from a headlining role into a host role this year, Hanson fans will still have plenty of opportunities to again connect with one another and the band. And like years before, Hanson hopes to give fans a good experience in their hometown.
"Because our relationship with the fan base is unique in its own way and maintaining Tulsa as home, it kind of had a different emphasis over time," Isaac Hanson said. "It's: Come to our hometown where we grew up."
For fans who already live in their hometown and the area, Hanson wants them to know this is open to them, too. All that's needed is membership to the fan club for access to the experience.
Of course, The Hop Jam is open to everyone and has become one of Tulsa's biggest music parties. But there is a lot more to the weekend for Hanson fans.
"As Hop Jam has become more of a deal, we think there's more of an opportunity to make Tulsans aware that this is happening," Taylor Hanson said. "From the Hanson Day point of view, all the events are accessible because you're a fan club member. That barrier of entry is not super high."
"So I think as these years go on, figuring out how to make it something that is seen as something that's happening in Tulsa where Tulsa fans can get involved as well, it'll be fun to see what we can do with it," Taylor Hanson added.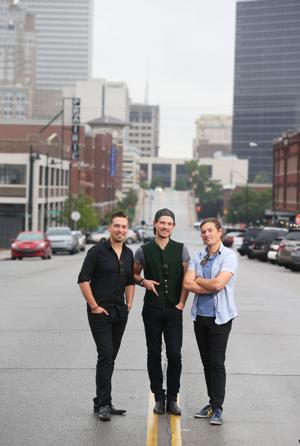 Isaac, Taylor and Zac Hanson prepare for Hanson days and Hop Jam, which happen this weekend. TOM GILBERT/Tulsa World