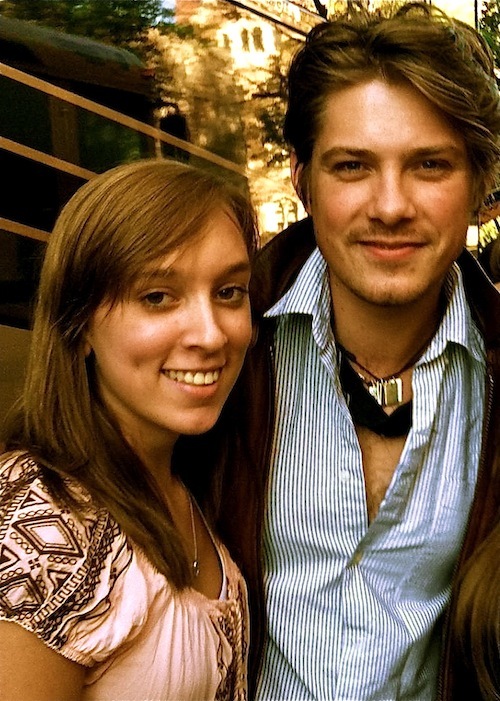 Name: Nicole D
Age: 17
Location: Connecticut
What is the very first memory of Hanson that you have?:
When I was 2 years old my cousins introduced me to them and I've loved
them ever since. My parents bought the cassette tape and they'd
constantly play the tape in the car and I fell in love with them at
such a young age.
How many times have you seen Hanson in concert? Favorite concert
memory?:
Once when i was 16. it was the best concert ive ever been to.  I cried
because it was such an amazing experience for me. I even got a
picture with Taylor and my friends and family were so happy for me
because ive been wanting to meet them since I was 3 and my dream
finally came true.
What is your favorite Hanson song, and why?:
Honestly, I have no idea. I love mmmbop because it was the song that
made me fall in love with them, but all of their songs have such
meaning to me, I couldn't pick just one.
Why do you like/love Hanson?:
They were always there for me and their music stands out to me. They
helped me through hard times and Ive ALWAYS had them there to fall
back on. They are so talented and unlike any other band Ive heard.
Their music has such meaning and their voices are amazing. Without
them I would be so lost. Ive listened to them every day since I was 3
and Ive basically spent my whole life hearing their music. Its just
become a part of my life style and they really have changed my life.
How long have you been a Hanson fan?:
For 15 years. I know it sounds silly to love a band when I was only 2,
but I seriously loved them, there are even home videos of me trying
to sing to mmmbop and dancing around the house to hanson and crying
when my mom would turn off the tape. It has been the best 15 years of
my life with them.
Why should you be FAN OF THE MONTH?:
Because I truly love Hanson and I think Im unlike most of their
fans, some of their fans are creepy obsessive and want to marry
taylor and stalk them, that's not me at all. I have true respect for
them as musicians and I love them with all my heart. They made my life
what it is and i know that sounds silly, but there is no band I love
as much as Hanson. I am so proud to be a fan of such an amazing band
and I wouldn't want it any other way.