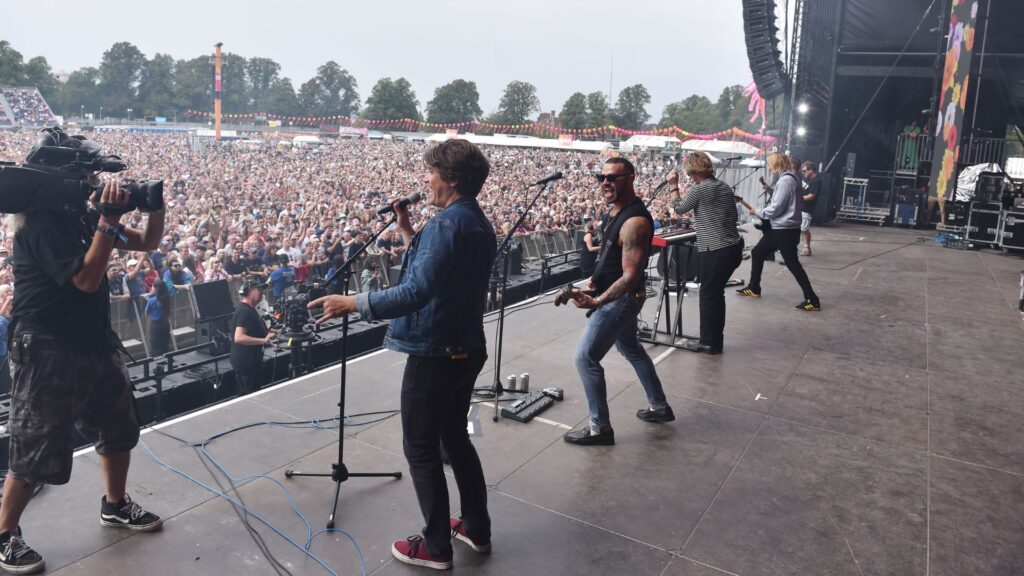 Busted were joined on stage by Hanson for a performance of the sibling trio's classic hit MMMBop during BBC Radio 2 Live In The Park 2023. 
The pop-punk group performed at the event at Leicester's Victoria Park on Saturday (September 16), amid their ongoing 20th anniversary tour.
During the set – which celebrated the release of the band's new album, 'Greatest Hits 2.0' – Charlie Simpson, James Bourne and Matt Willis introduced Hanson to the stage for a rendition of the single.
"We have some friends that we're bringing on the road with us," James told the crowd. "They're with us here today, they're one of my favourite bands.
"I cannot believe they agreed to come with us and since they're here today with us I thought we would invite them out to sing a song with us right now."
Check out Busted and Hanson's performance below.