Many stars rise to fame, but not all of them are able to stay shining. Teen heartthrobs grace every era with their stunning good looks and their charming personalities, but sometimes the roles they play in the entertainment industry prove to be short-lived. Of course, some of them manage to maintain their fame and transcend their teen idol status, such as Justin Timberlake and Leonardo DiCaprio, but many others wind up fading away without being able to ever recapture the fame and attention they were once able to command by simply making a public appearance.
There are a handful of celebrities that grace the childhood memories of their most ardent fans and will forever be cherished in spite of their inability to clamor back to the top of their game. Legends like Elvis Presley and James Dean will forever be commemorated for the impact they had during their time in the spotlight. Other famous faces have fallen from the pedestal fans had originally put them, due to drama, controversy, or serious allegations that have tainted their image. Here are some heartthrobs that once dominated the headlines but have since not figured out they simply aren't famous anymore.
Hanson's MMMBop days are behind them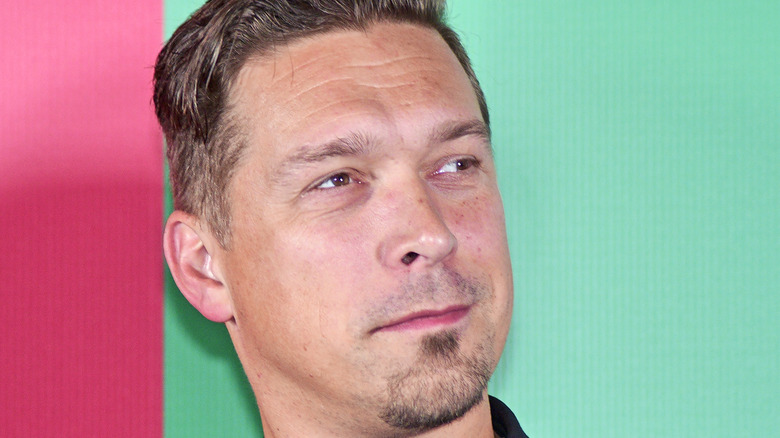 Medios Y Media/Getty Images
Isaac, Taylor, and Zac Hanson rose to fame with their catchy hit song "MMMBop" in 1997. Isaac was 11 years old when the song first came out. Taylor was 9 and Zac was only 6. Their song was played on every major radio station and quickly took ownership of the No. 1 spot on the charts. The brothers were admired for their good looks and quickly became recognized among the hottest heartthrobs of the '90s. Hanson would go on to reap the benefits of a hugely successful career, and unlike other entertainers, they continued to steer themselves in their very own direction.
Hanson is no longer mesmerizing fans with their boyish good looks and musical fame, but that's purely on their own accord, as revealed in a 2018 interview with The Washington Post. Danny Goldberg signed Hanson while he held the position of chairman at Mercury Records. "They beat the system," Goldberg said. "They used it, they got what they wanted out of it and then they've done things completely on their own terms, without worrying about any other metrics except their own." Goldberg went on to discuss Hanson's decision to fade away. "They could have done other things to make more money, but they put their personal happiness and contentment first," he said. The brothers have pursued their own paths but remain bonded. "Zac has been a visual artist, Isaac's done some producing. I love to work with other artists' songwriting," Taylor told Entertainment Tonight.