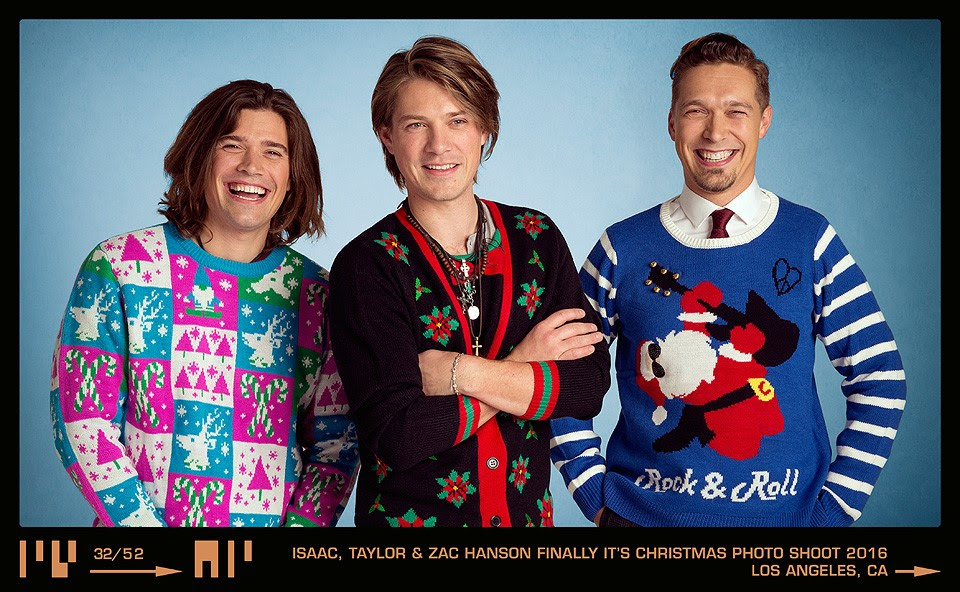 WEEKLY PIC
Wishing you a Merry Christmas. Here's hoping your sweaters are as ugly and full of cheer as ours.
MESSAGE FROM THE BAND
We just wanted to take a moment and wish you a Merry Christmas! Wherever you are and how ever you celebrate, we hope this time of year finds you filled with light and Joy, making memories and celebrating all of your many blessings big and small.
Isaac, Taylor and Zac
Member Exclusive: From November and going all the way through January, we want to send a big thanks, From Us To You, the Hanson.net community! Each week we will wrap up two mystery gift boxes packed full of goodies, and they will be sent out to two lucky Hanson.net members. No entry needed. Every current Hanson.net members is eligible. Winners will be selected at random and will be announced in the weekly newsletter. This week's winners are:
carriezac
Belle123