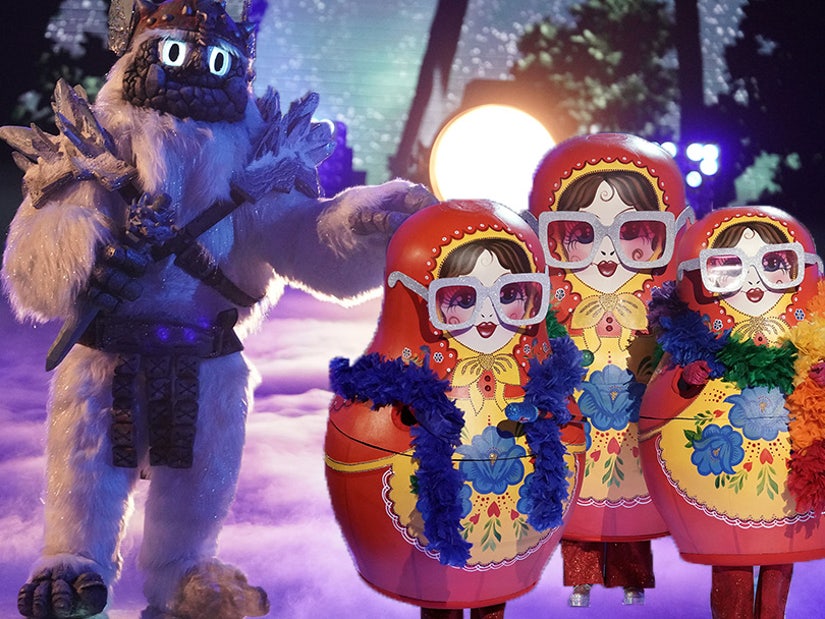 And we thought the panel's guesses were the worst thing about this show!
How did tonight's quarter-finals episode of "The Masked Singer" deliver one of the biggest surprises of the season, one of the strongest vocals of the season, and still turn out to be such a disappointment.
We'll chalk it up to the nerves of being so close to the finals, or perhaps the weariness of having been doing this for so long, but three of the remaining five acts really did not quite rise up to their usual level of excellence.

Just as we were praising the sheer level of talent in this Feisty Five, as the show is dubbing them, they go and lay an egg this week. But even that wasn't the biggest problem with the night.

Even after a sub-par evening for some of our contestants, there was absolutely no excuse for botching the elimination this badly. We get that a night of disappointment from so many fan favorites is frustrating, but how can you forget a season of some of the best performances we've ever seen on this show?

We could rant for a long time about this week's unmasking — and we probably will until everyone around us tells us to shut up — so we might as well just get to it. This way, we can relive the trauma all over again!

Let's jump right in with this week's masks. And don't worry, before we get to the shocking unmasking, we're going to make you power through the terrible (and occasionally good) guesses made by our illustrious panel of Robin Thicke, Jenny McCarthy, Ken Jeong and Nicole Scherzinger first. We do this because we love … to torture you.

Russian Dolls delivered another outstanding performance, though this uptempo Elton John piece didn't showcase their beautiful harmonies as well as other numbers they've done. Vocally, they still sound incredible, but we were a little worried that this may not have been exciting enough if everyone else goes crazy tonight.

Guesses: The Dolls took us inside their costumes to show just how little they can see as their performing in a package very light on actual new clues, Maybe producers realize that everyone pretty much has this one figured out already.

They did reveal that they themselves are huge fans of "Weird Al" Yankovic, saying that he has literally given them direction in their lives. Then, fan mail arrived. The letter writer said they were a fan of the Dolls individually, but even more so when they banded together.

They then signed it, "Love you to the moon and back." Rob, though, said the clues mean nothing to him and simply declared that his gut instinct tells him this is Devo.

"Ken, this really is your friend," was all Nick could say in response to such a terrible guess. Ken then proved him right with a bizarre rant that saw him somehow go from Savage Garden trying to form a super group with "Weird Al" to Barenaked Ladies, a not unreasonable guess.

Nicole remembered that Hanson went to the moon in their video for "MMMBop," which is probably why they really didn't need any more clues. The internet has known for months and now even this terrible panel is figuring it out. So that's a lock!