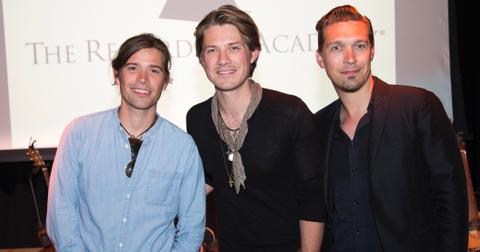 Any millennial will be able to tell you that there was nothing better than hanging out in the backseat of their mom's minivan, jamming out to the radio while Hanson's "MMMBop" blasted over the speakers. While the lyrics to the hit song were more or less nonsense, there was something irresistible about the melody and that band of brothers with blond luscious locks that we just couldn't get enough of in the late '90s.
In 1997, the Hanson brothers were everything. Isaac, Taylor, and Zac ruled the late nineties. So, where are the Hanson brothers now? Die-hard fans will let you know that they haven't gone anywhere!
Hanson has been touring and playing music for the past 25 years.
The Hanson brothers founded the band in 1992. At that time, Issac was 11, Taylor was 9, and Zac was just 6 years old. Now, all the men are in their 30s, but don't think that means they've slowed down at all when it comes to recording music and touring.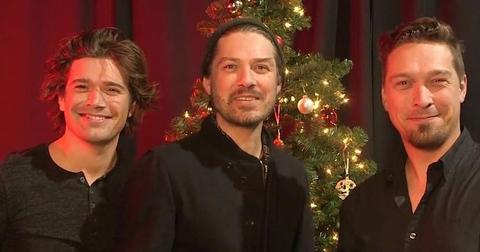 source: instagram
In March 2017, Hanson celebrated the 25th anniversary of their first album with the Middle of Everywhere: 25th Anniversary Tour. In October 2017, Hanson released their second Christmas album, "Finally It's Christmas." In July 2018, Hanson announced they would be doing a symphonic tour with an accompanying album, titled "String Theory." On September 13, 2019, Hanson announced their Wintry Mix tour, which would span several cities in North America.
Unfortunately, during the Wintry Mix tour, Zac Hanson was injured in a motorcycle accident. However, the tour continued, with Zac on percussion and former HAIM drummer Dash Hutton filling in for him on drums.
The Hanson brothers also founded their own beer company.
Besides music, the Hanson brothers have another passion: beer. Issac, Taylor, and Zac founded The Hanson Brothers Beer Co. which is based in Tulsa, OK. In true philanthropic fashion, they donate a portion of their beer sales to charity. They also give away a free song with every bottle of beer.
"Our first love is music and with over twenty years as musicians and entrepreneurs in the band Hanson, we are integrating a bit of that craft into each beer sold by giving a free song with every bottle… Our recipe: the best ingredients and total dedication to all aspects of our craft, all brewed with passion. Beer + Music = Awesome," their website reads.
All three of the Hanson brothers are family men now.
Fun fact: between all three brothers, they have 13 kids. "It's a cool thing," Zac told Lorraine Kelly during an episode, Lorraine. "We spend a lot of time together touring, in the studio, and around each other, so our kids know each other really, really well."
Taylor, the second oldest brother, has seven kids with his wife, Natalie Bryant. They welcomed their last little one into the world in Dec. 2020. They have four sons and three daughters. Zac and his wife, Kate, have four children together. The oldest Hanson brother, Isaac, has three children with his wife, Nicole.