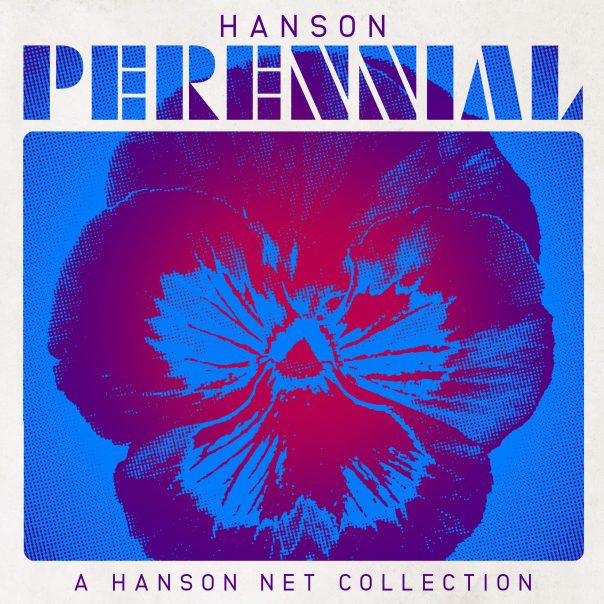 Hanson, the pop-rock trio from Tulsa, Oklahoma, who are known for their Grammy-nominated hit song "MMMBop," when the brothers were still kids, have maintained a consistent level of success throughout the last three decades (you read that right) with a steady release of albums. Their 2018 double-album, String Theory, featured the Prague Symphony (again, you read that right).
Perennial
Hanson
3CG, Nov. 6
7/10
Their newest release, Perennial, serves strictly as a compilation album of music exclusively released on their website, so it may not come as a surprise for more hardcore fans to hear these tracks—but for everyone else, there are 21 tracks to dive into with fervor and glee.
Much of the album holds a dated quality about it, as brothers Isaac, Taylor and Zac Hanson clearly drew heavy inspiration from '70s and '80s hard-rock and pop. Many of the vocal performances on the album feel evocative of Michael Jackson's prime—whether intentional or not, they pull it off very nicely. Many of the hard rock influences can be heard throughout, such as on songs like "Nothing Like a Love Song," "Goldminer" and "Ooh La La La"—with heavy and deep electric guitar cuts, thick organ riffs and pounding garage-y drums.
"Ooh La La La" in particular feels like the group's attempt at catching the lightning in a bottle of Mountain's "Mississippi Queen." Speaking of which, the group also draws heavily upon Queen on songs like "Better Days," with prominent, harmonized, almost operatic vocals. There are several moments on the album where Hanson seems to journey close to the realm of early heavy metal and even proto-punk, such as "Roller Coaster Love" and "White Collar Crime." But as soon as they come close to crossing over, the band pulls away just as quickly.
The album also offers more variety, with several songs taking on more folk rock elements and even has Hanson dipping its toes into more contemporary pop-rock styles. Songs like "The Ballad of Seymour Better Times," "Be On My Own" and "Down" present a more stripped-down and organic approach with primarily acoustic guitar-driven melodies paired with hand drums, and even some harmonica.
These tracks tend to take on more sentimental qualities in their lyrics, but nothing quite compares to the heavy-handed and heartbreaking track that is "Bad For Me." With its subdued snares and kick drum, light backing electric guitar and melancholic organ—it's the perfect song for a sad night drinking alone at a dive-bar in the middle of nowhere.
As for the songs that take on a more contemporary style, "Never Let Go" comes across like a solid attempt to emulate the stylings of The Fray's songs like "Never Say Never," with the stringent focus on piano. Similarly with "Up All Night," Hanson further displays its versatility as the brothers take on a more baroque-pop style reminiscent of Panic At The Disco's second album, Pretty. Odd.
Hanson's Perennial comes across as a sort of love letter to several different eras of popular music, and while at times it may come across as conflicting with the vastly different stylistic choices—each of the songs manages to play off of each other in a way that isn't too overbearing to one sound or another.
Follow editor Tim Hoffman at Twitter.com/hipsterp0tamus.