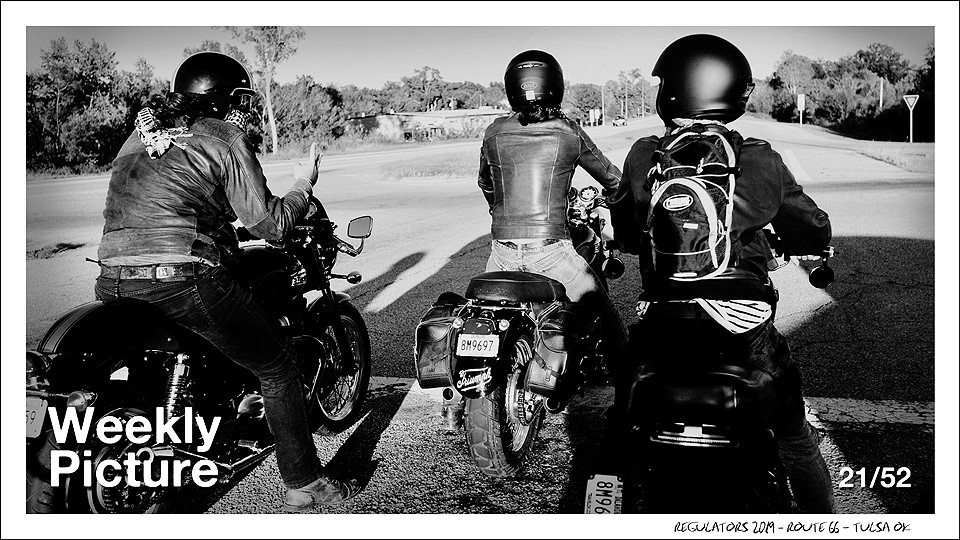 WEEKLY PIC
It's been a crazy week. Still looking ahead at exciting and fulfilling open roads.
MESSAGE FROM THE BAND
This week has been a little crazy after Zac's motorcycle accident, but he is on the mend and getting a lot of rest, focused on healing before we go back on the road in just a few weeks, and then things really ramp up for the Wintry Mix Tour in December.
As tracking on Against the World continues, we are finally at the point where songs are getting completed. Vocals, drums, guitars, etc. The point when you ask everyone in the room, "what does this song need," and we all just smile and reply, "nothing" We are by no means finished, but we can see the light at the end of the tunnel, and it feels good.
We can't wait to share all this new music, and we can't thank all of you enough for all the thoughts and prayers and support you have been sending Zac's way.
Isaac, Taylor and Zac
WINTRY MIX TOUR
HANSON are bringing their Wintry Mix Tour to select cities across North America this November and December. The concerts will feature an eclectic mix of Christmas and holiday classics, fan favorites and the live preview of brand new music from the band's forthcoming 7th studio album, set for release in 2020. Tickets for the tour are on sale now.
"This is an exciting time for the band, with new music around the corner and more than 25-years of music behind us," said Taylor Hanson. Added Zac Hanson "This tour is a collision of worlds with Christmas classics and a taste of brand new music, making for an uncommon but awesome mix".
The tour will feature musical guests southern pop craftsman Paul McDonald, and undertaking their first major tour, emerging new artist Joshua and the Holy Rollers, lead by youngest Hanson brother Mac Hanson.
Tour Dates
Sat 30 Nov 19 Vancouver BC CANADA Vogue Theatre
Sun 1 Dec 19 Seattle WA The Neptune Theatre SOLD OUT
Tue 3 Dec 19 Las Vegas NV House of Blues
Thu 5 Dec 19 Denver CO The Ogden Theatre
Fri 6 Dec 19 Omaha NE Sokol Auditorium
Sun 8 Dec 19 Austin TX Emo's
Mon 9 Dec 19 Dallas TX House of Blues
Tue 10 Dec 19 New Orleans LA The Fillmore
Wed 11 Dec 19 Atlanta GA Buckhead Theatre
Sat 14 Dec 19 Pittsburgh PA Roxian Theatre
Sun 15 Dec 19 Silver Spring MD The Fillmore
Tue 17 Dec 19 Detroit MI Royal Oak Music Theatre
Wed 18 Dec 19 Cleveland OH House of Blues
Fri 20 Dec 19 Boston MA House of Blues
Sat 21 Dec 19 Huntington NY The Paramount
For more information visit www.Hanson.net
FAN CLUB RAFFLE!
Fan Club Exclusive: Every Thursday, beginning Oct 10th until the Wintry Mix Tour starts, we will be giving away a game bundle to one lucky Fan Club member. All active Fan Club members are automatically entered in the drawing.
The winner each week will receive a game bundle consisting of gift wrapped Hansonopoly, Hancyclopedia, Freak Out and Shout It Out playing cards.
Winners will be announced each Friday.
Note: Members, be sure your address listed in your account is correct!
This week's winner is earlegirl. Congratulations!
JOIN HANSON.NET!
Don't forget to renew your Hanson.net membership for 2019!
• Members Only EP
• Member lines at concerts
• Meet & Greet opportunities with the band
• Pre-sale concert ticket opportunities
• Exclusive videos, photos and blogs
• Exclusive merch for members and much more!
You can find your current expiration date by going to your My Account page. Not a member? join today!