In Brazilian lands to make shows in four capitals, the Hanson group was an illustrious presence in the Meeting of this Thursday, 24/8! Idolized by young people who love hits like "MMMBop," the Taylor brothers, Zachary and Isaac rocked the web from the first minute they appeared on TV.
Right from the G1 in 1 minute , Mari Palma – who wore a T-shirt with the "Taylor Hanson was my first love" t-shirt ( Taylor Hanson was my first love in translation) – trembled as he interacted with his brothers.
"Help, bad day for not being there, Fatima!"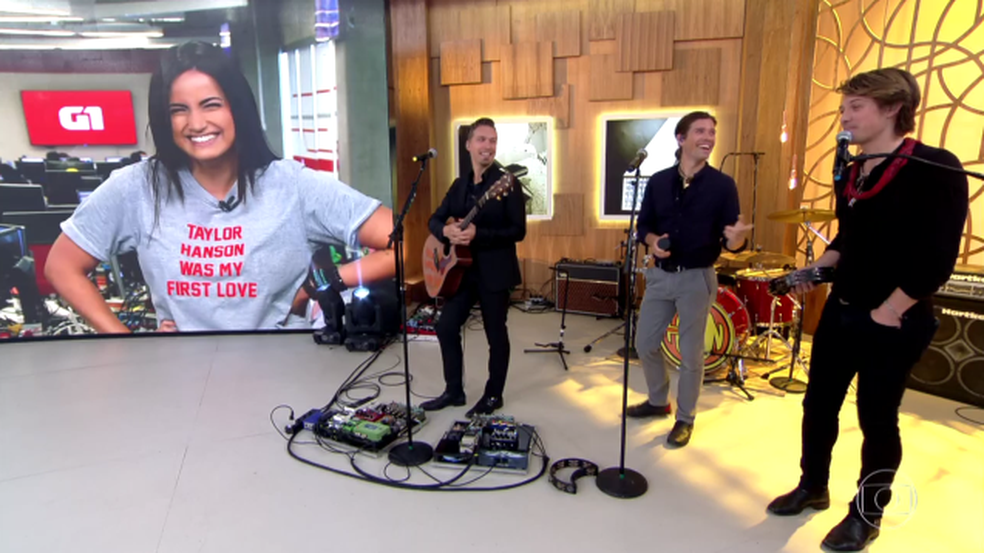 Mari Palma has fun to show t-shirt (Photo: TV Globo)
Shy, Taylor said he liked the t-shirt: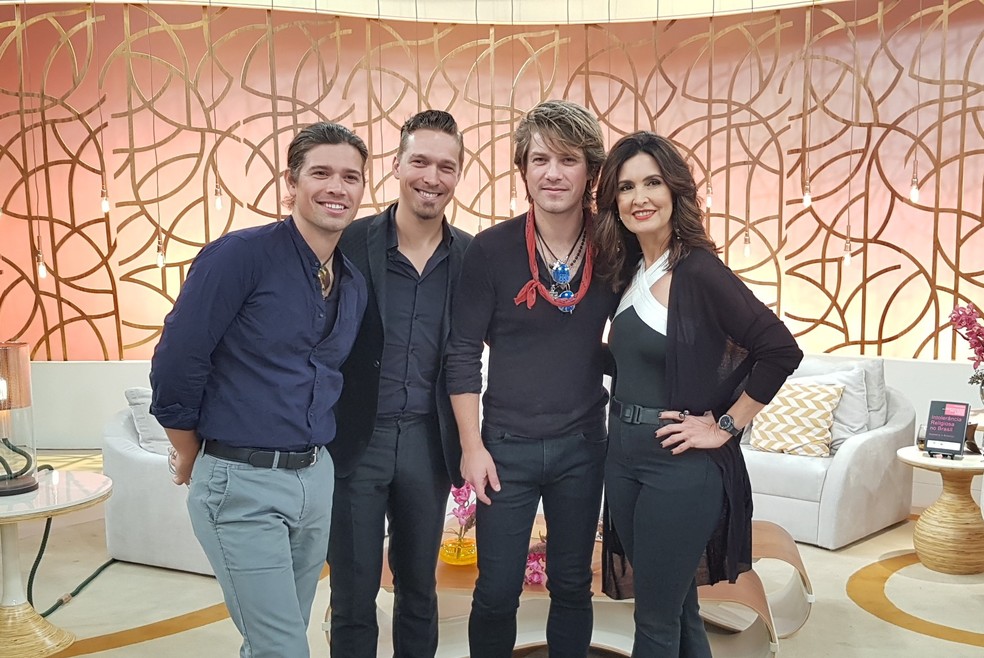 Hanson poses with Fátima Bernardes at 'Encontro' (Photo: Rodrigo Vianna / TV Globo)
And the gang in the nets pirouetted with the interaction between Mari and the band. Look that!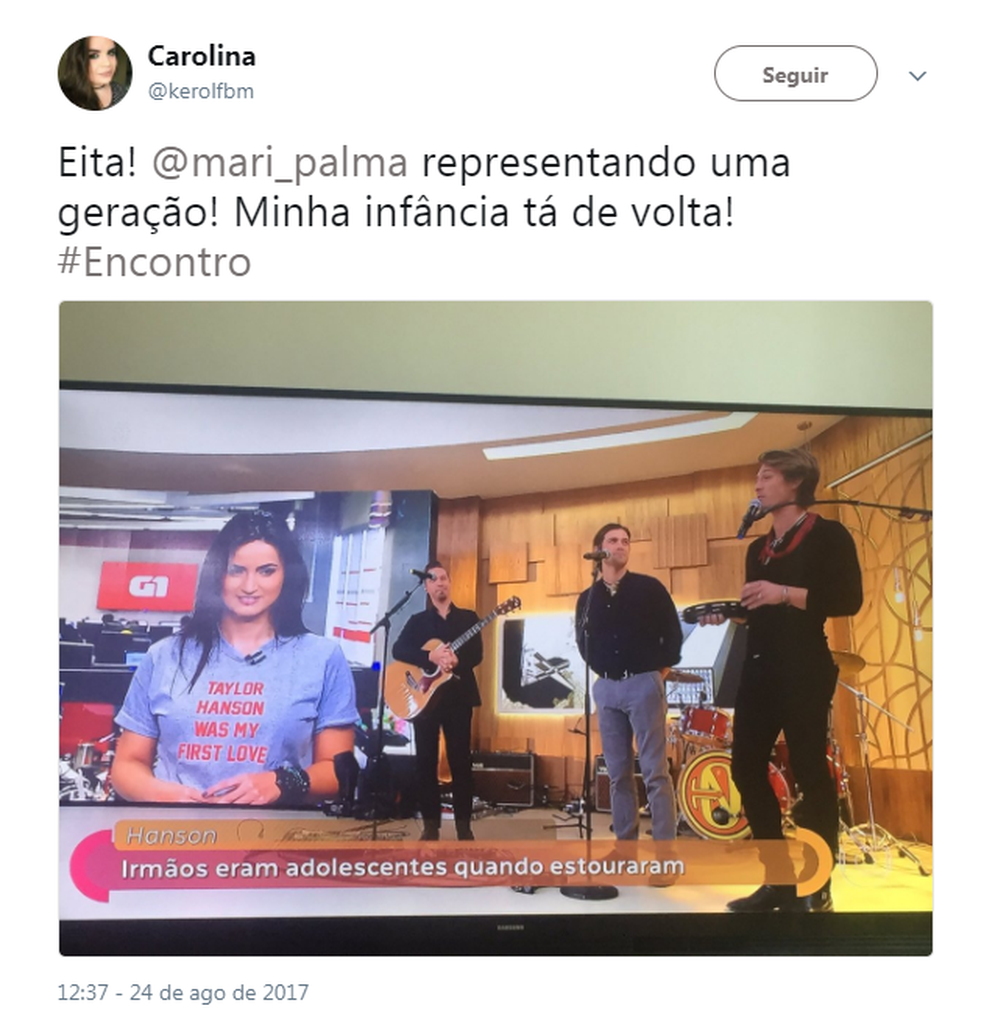 Everyone identifying with Mari (Photo: Reproduction)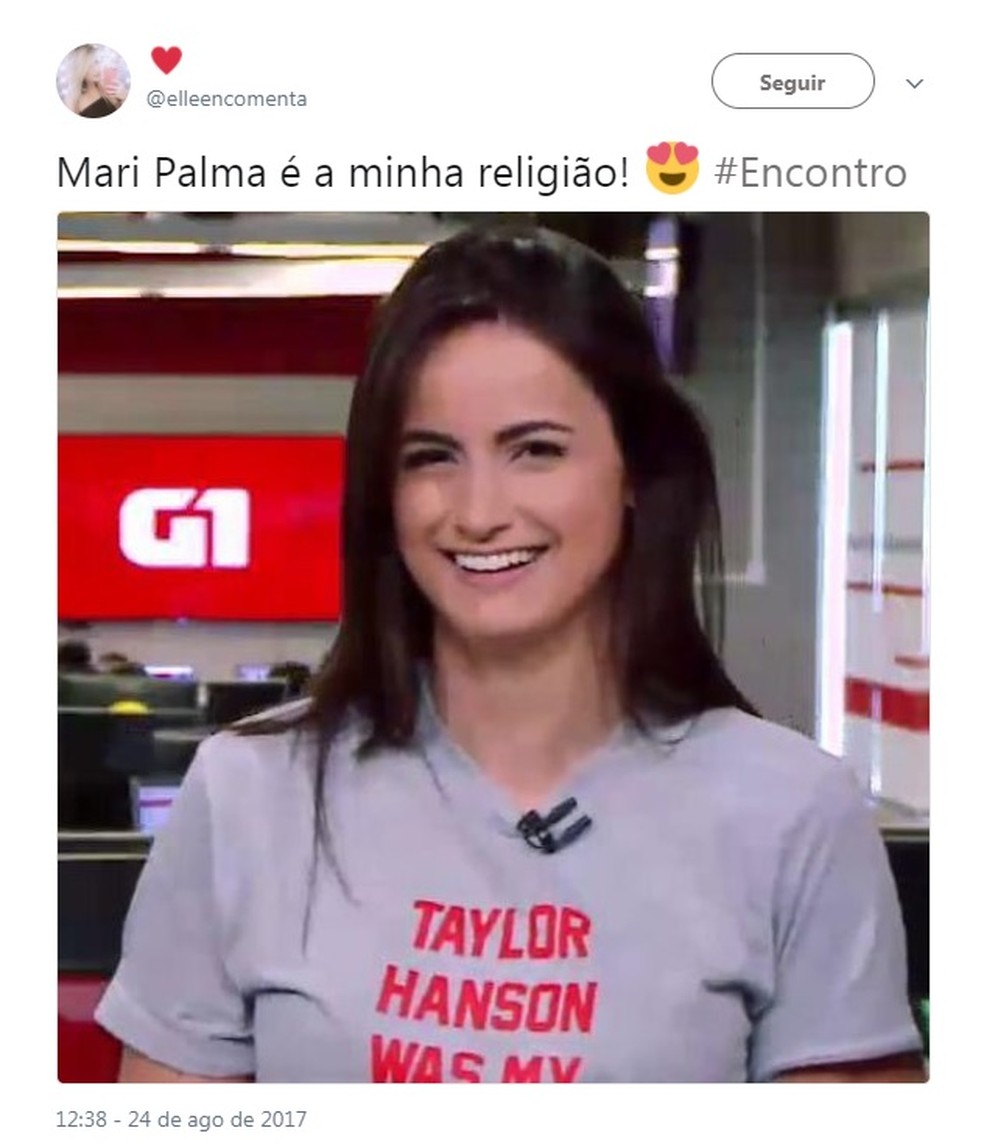 ♥♥♥ (Photo: Reproduction)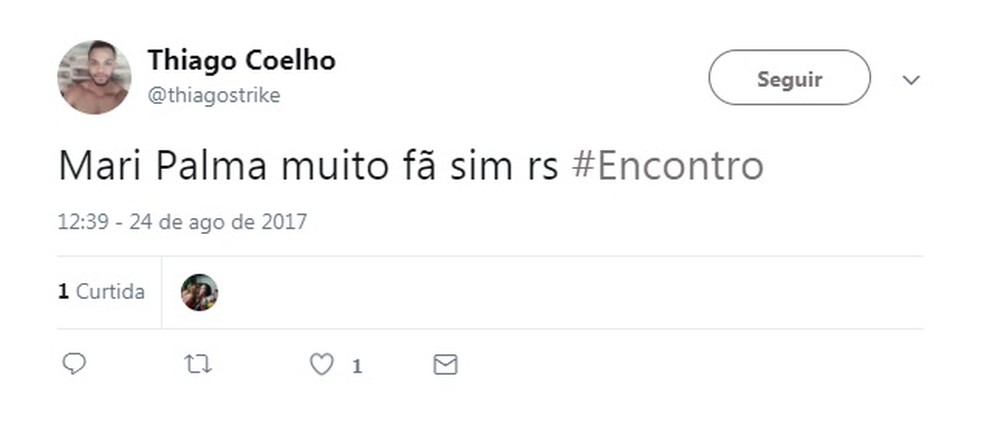 The biggest fan we respect! (Photo: Reproduction)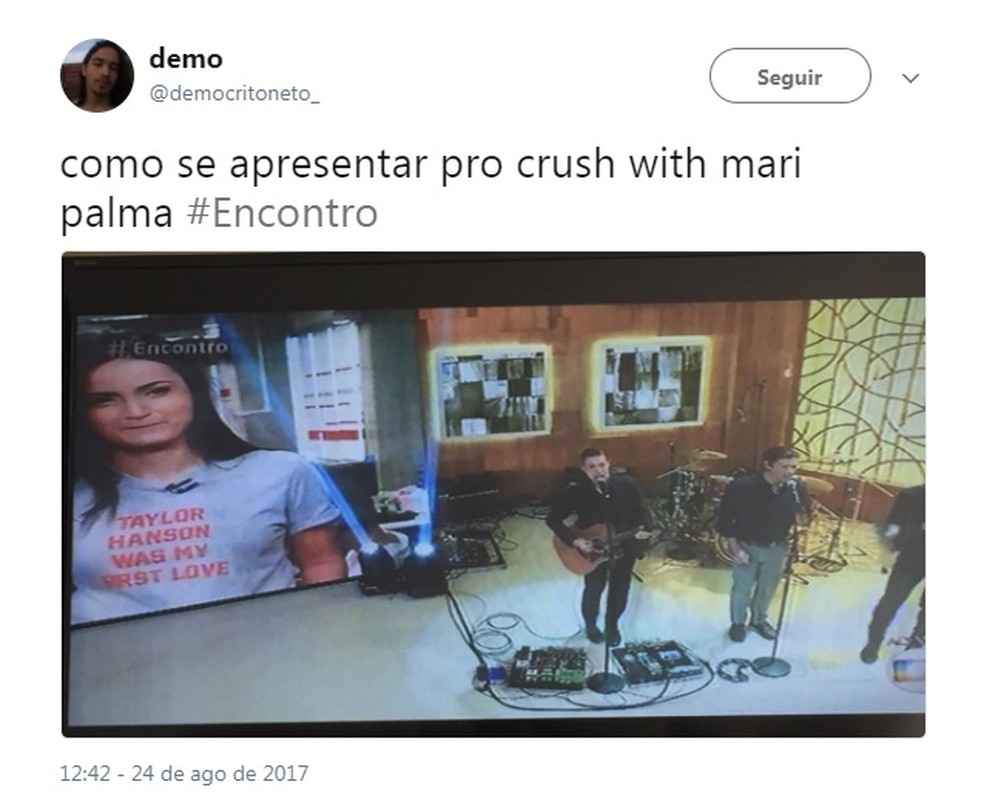 Laughs! (Photo: Reproduction)
Hanson plays success 'MMMBop'
And then, when the trio sang, the fans went to heaven with such joy:

We too, Viviane! (Photo: Reproduction)

Certainly! (Photo: Reproduction)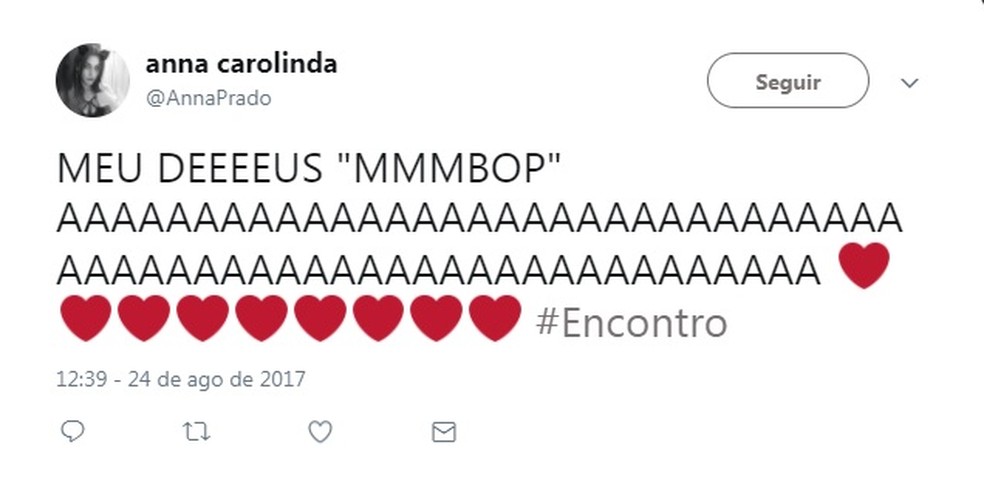 The classic of the classics ♥ (Photo: Reproduction)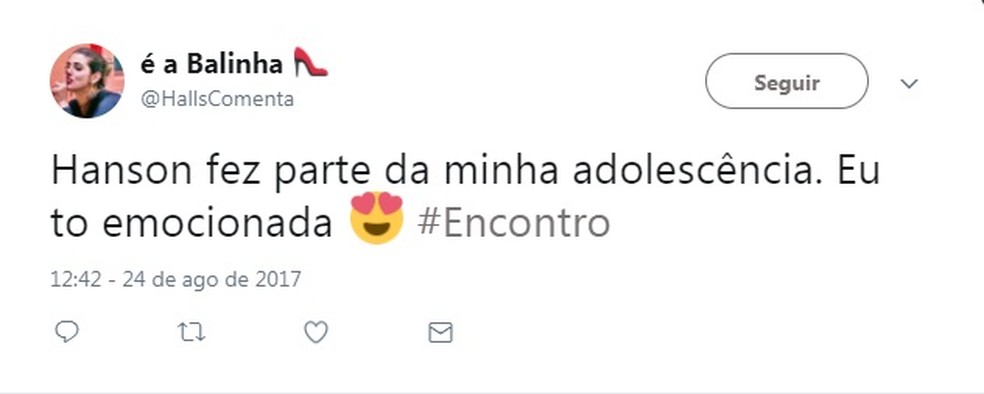 Of our tambéééémém! (Photo: Reproduction)
Wonder! (Photo: Reproduction)
Check out more videos of Hanson at 'Encounter':
Hanson playing his new song, 'I Was Born'
Hanson Brothers commented on how the band's audience has changed over the years
Fan of the band Hanson overcame serious illness in the 90s with the help of the successes of the musicians
Trader and journalist, Claudia began to study English to understand the letters of Hanson