Back in 1997, JNCO jeans and butterfly clips reigned supreme.
The Olsen twins could solve any crime by dinnertime, women were asking their stylists for "The Rachel" and there was an infectious song called "MMMBop" topping charts and stealing hearts around the world. Most of these late-nineties fads fizzled out, but Zac Hanson, Taylor Hanson and Isaac Hanson—the members of the logically named band Hanson—kept right on rocking and bopping-ba-duba-dopping long after our Tamagotchis died and flannel fell out of fashion.
May 6 marks 20 years since the release of Hanson's debut studio album, Middle of Nowhere. This was the CD (or cassette—it was 1997, after all) with some of the brothers' most widely known songs to date, including "Where's the Love," "Weird," "I Will Come To You" and, of course, "MMMBop."
Zac was just 11 when he and big brothers Taylor, then 14, and Isaac, then 16, had their first foray with super-fame. But unlike a lot of other young stars who are suddenly thrust into the spotlight, this talented trio didn't implode under the bright lights. Zac, now 31 (go ahead, we'll wait while you stop freaking out) credits Hanson's smaller scale hometown success in Tulsa for preparing them, more or less, for the craziness that accompanied Middle of Nowhere's release.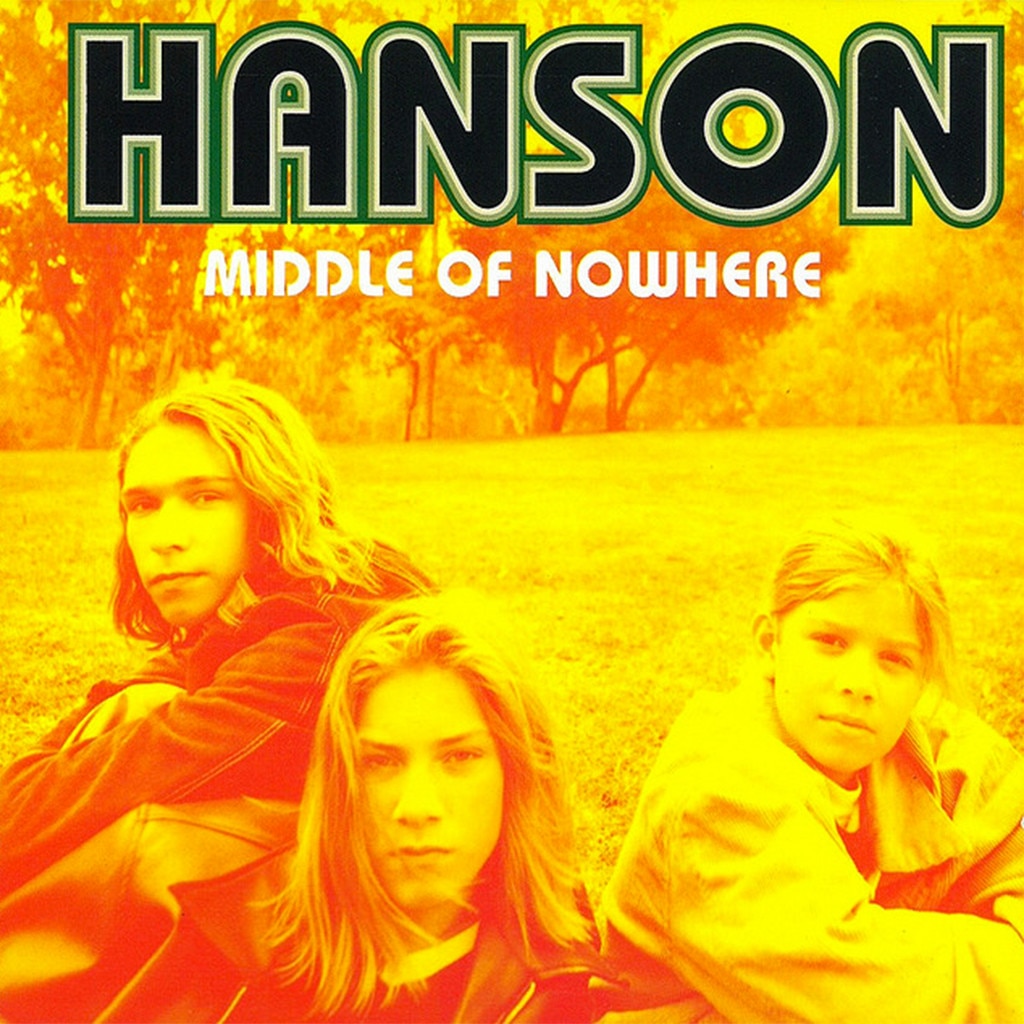 In an exclusive interview with E! News, Zac recalls playing "a lot of concerts in Oklahoma" prior to 1997. "It wasn't like every once in a while we'd do a show…We were playing two concerts a week for about three years," he says. "I think we had experienced just enough sensation and, like, having fans in a meaningful way to not be completely blindsided by just the level of success that that first record had."

"The first girls we heard screaming were not at Paramus Park Mall in New Jersey when we did our first public performance after 'MMMBop' came out," the father of four adds with a laugh. "Like, we had heard girls screaming like twice a week for several years—you know, the experience is the same, but then it's multiplied by tenfold, one thousandfold, and so you have like a grasp on how to deal with it.

"It's still shocking, right, because it's just like, 'Oh my god. Are they gonna eat me? Are they gonna kill me? Do they love me? Like, what is this?' And so I think those things were helpful, like it was a little bit of preparation that made it possible."

For a while back then, Hanson was ubiquitous. The boys performed on all the morning shows and did the whole late-night circuit. They were the musical guests on Saturday Night Live and even poked fun at "MMMBop's" popularity in a skit called "Torturing Hanson" with Will Ferrell. Hanson received three Grammy nominations, including for Best New Artist, and Middle of Nowhere sold over 10 million copies worldwide.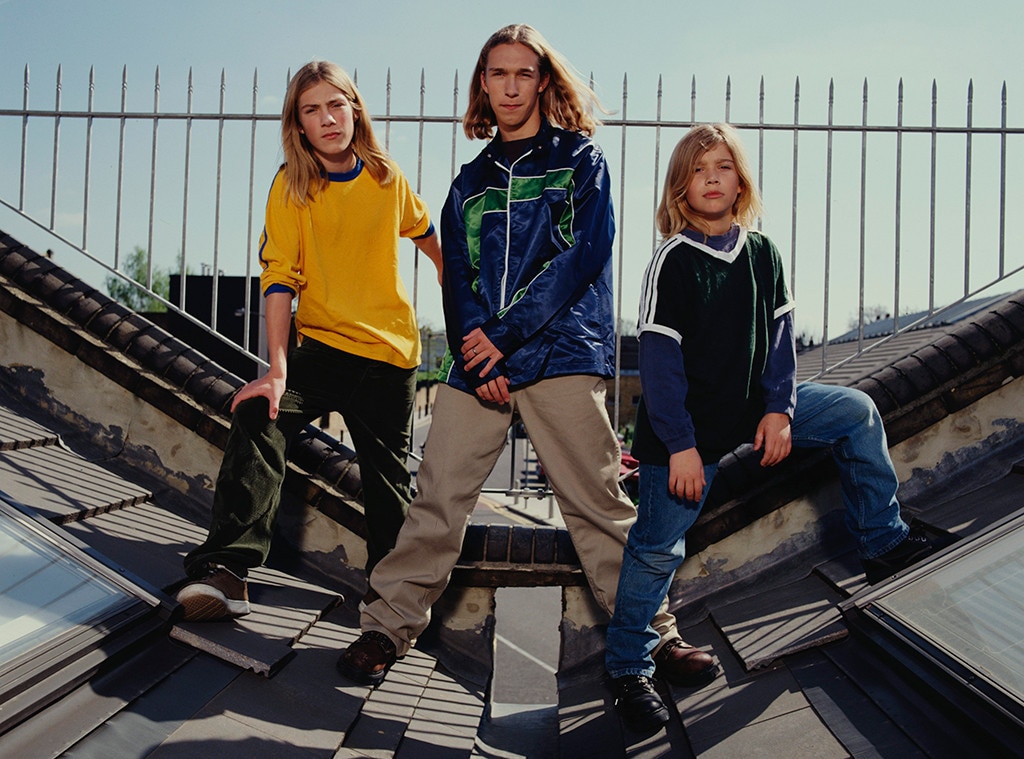 Mike Prior/Getty Images
Hanson released a Christmas album, Snowed In, in November 1997, followed by a more rock-centric album, This Time Around, in May 2000. Although nothing matched the commercial success that came with Middle of Nowhere, the brothers continued to sell records and concert tickets to their loyal core fan base. Still, Hanson was hit hard when their original label, Mercury Records, merged with Island Def Jam in 1998.

"When we were signed to Mercury, we had partners," Zac says. "We had people we trusted there, and by the time we got to our second record, we had already been through one merger and lost most of the people who had worked with us on Middle of Nowhere. And by the time we went into making record number three [Underneath], it was just so clear that the choice to stay was the choice to work with people who just we had no connection with."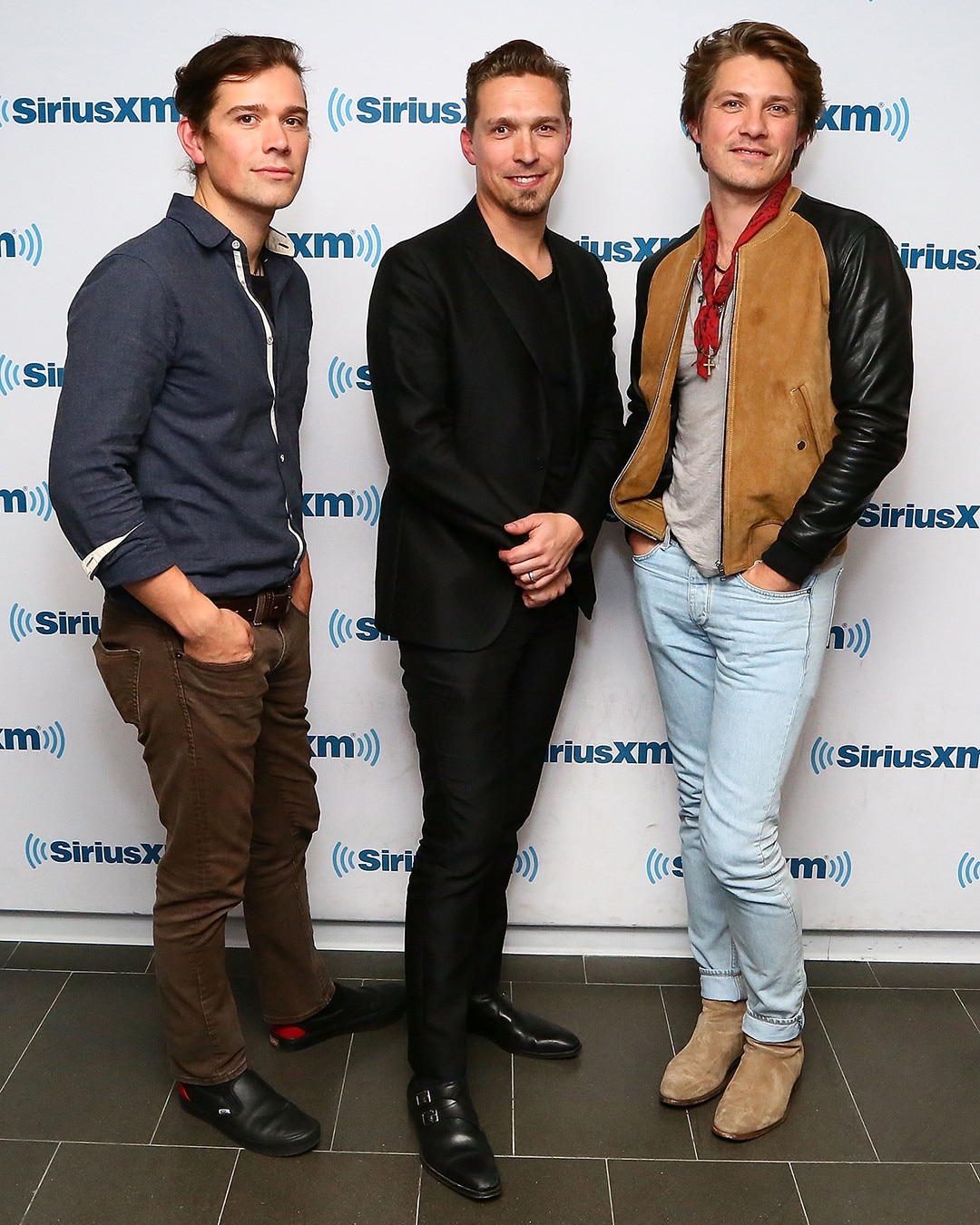 Astrid Stawiarz/Getty Images
"When you work with a label, you are asking them to do things," Zac explains. "It's, 'Hey, we have a partnership. I want you to do this thing. I hope that you'll spend money in this area. I want you to release this song. I want you to give me the money to make an album.' And so, you have this relationship, which is how the whole music industry culture has been built for generations now…and that's natural."

But in Hanson's case, the disconnect between the band and its label seemed to be holding them back. The brothers became frustrated "asking for permission" time and time again, says Zac, so after several years spent making their third album, they "took the final leap to say, 'Here's an album. If you don't release this, then you need to let us go.'"

In 2003, Zac, Taylor and Isaac parted ways with their label, and instead of signing with another, they started their own independent label: 3CG Records. While this gave them the creative freedom they craved, it meant they no longer had the big budget of a traditional label backing them—in other words, Hanson would need to fund themselves. Fortunately, the guys hadn't blown that "MMMBop" money on fast cars and Cribs-style digs.

"We were lucky that I guess our parents were frugal enough that they instilled in us this ideas of like invest in the things you wanna do…so we didn't end up buying Ferraris or big mansions," says Zac. "We live in like nice houses, but not like crazy houses [with] crazy things. The things we ended up buying that were crazy were like microphones, and buying desks and building studios."

Shrewd planning has allowed Hanson to put out four albums on their own independent label, and they've enjoyed complete control over their music and its release.

"I think maybe it would be better put to say, it's not that we simply took control of the business, but we decided we no longer wanted to operate under business as usual," says Zac.

Every year Taylor, now 34, Isaac, 36, and Zac release new songs exclusively to paying members of their online fan club. They've continued touring and are currently on the road with their Middle of Everywhere Tour celebrating 25 years of playing together as a band. They've co-founded a music and craft beer festival, The Hop Jam, and even launched Hanson Brothers Beer Co., the proud brewers of MMMHops Pale Ale.

All three brothers settled down early and are all fathers now to their own Hanson broods (in addition to Zac's four, Taylor has five and Isaac has three).

Among this next generation, there are "definitely several that are musically inclined and musically capable," Zac says. "I think that's just genes…It's definitely there, yeah."

Zac isn't saying there's a Hanson 2.0 in the future (although he would "absolutely encourage" his kids to pursue a career in the arts "if they have the drive, if they're saying, 'I really wanna do this'"), but he does think he and his brothers will keep right on MMMBoppin' as a trio for years to come.

"I hope what we'll continue to do is make the same kind of scary choices we've made up until now," says Zac. "I think those kind of choices have really continued to inspire us to make some of our best work…and so if we do that, I have zero doubt that 25 years from now you'll see Hanson playing all over the place."

MMMBop forever.