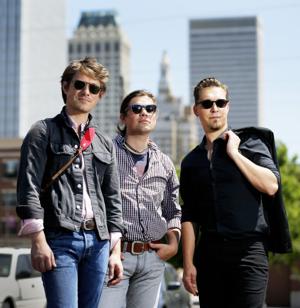 Hanson Hopjam
Hanson brothers Taylor (left), Zac and Isaac pose near the location of the main stage for their music festival Hop Jam kicking off Sunday. TOM GILBERT/Tulsa World
May is a busy month for music, and the Tulsa World wants to send you to see area concerts for free!
For all of these concerts, go to Facebook, facebook.com/tulsaworldscene, find a post about the concert of your choice, comment on it and share it. Like, comment and share for your chance to win.
The Hop Jam
The same weekend as Mayfest, Hanson takes over the Brady Arts District with the band's second-annual beer and music festival, The Hop Jam.
The festival is free, but special VIP passes get you unlimited access to the beer tasting with all of the Oklahoma brewers, plus many breweries across the country. To buy tickets, go to thehopjam.com.