Taylor Hanson has revealed that he had his very own The Hangover moment this week.
The 30-year-old lead singer of Hanson found himself on the roof of a hotel in Los Angeles following a night on the band's own branded beer.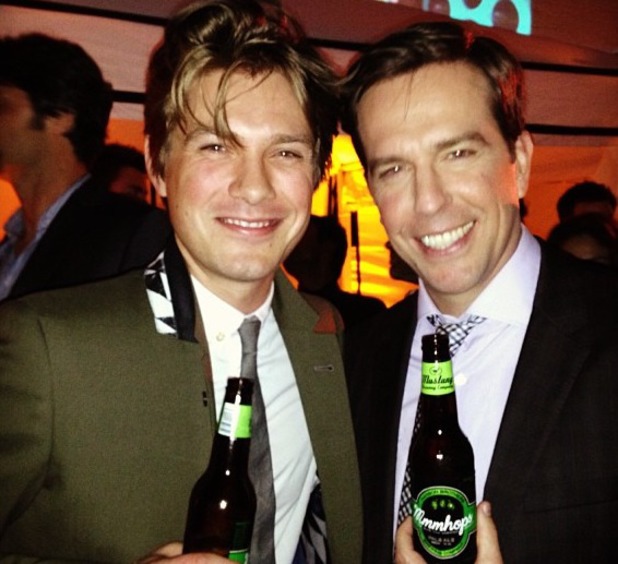 © Instagram / Taylor Hanson
Taylor Hanson debuts Hanson Mmmbops beer with Ed Helms
The musician shared his encounter via Instagram in a post which showed the pool area with a view of the city's international airport in the distance.
"Somehow I am here..good morning LAX.@Mmmhopsbeer I blame you..and thank you," he captioned the shot.
The image is reminiscent of the moment in the original Hangover movie when groom Doug Billings (Justin Bartha) is found sleeping on a roof before he is due to get married.
Hanson's first single 'Mmmbop' features at the start of The Hangover Part III, and they provided a sample batch of the beverageto attendees of the film's Hollywood premiere in May.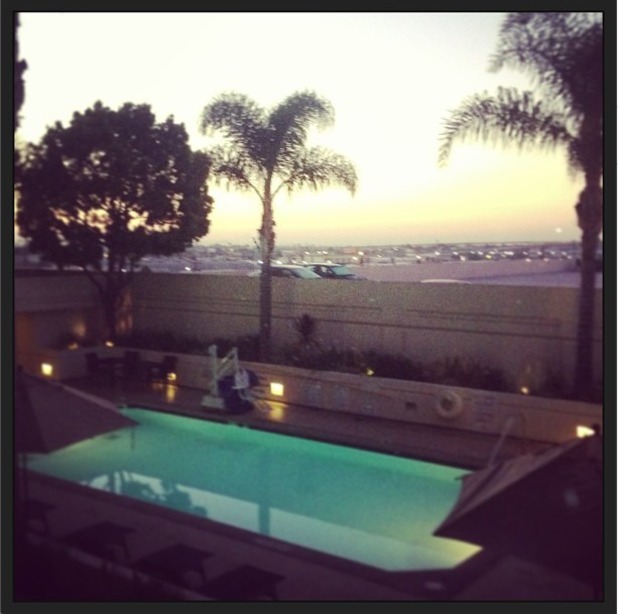 © Instagram / Taylor Hanson
Taylor's 'The Hangover' inspired instagram photo
Last week the group, which also features Isaac Hanson and Zac Hanson, played to an almost sold-out crowd at the House of Blues venue on West Hollywood's famous Sunset Strip.
Their 'Anthem World Tour' will arrive in the United Kingdom in December.